GAWDA is pleased to announce the hiring of Andrea Levy as director of membership services and programs. In this position, Andrea is responsible for directing the membership recruitment and retention operations of the association, including the development of membership campaigns, member services and affinity programs.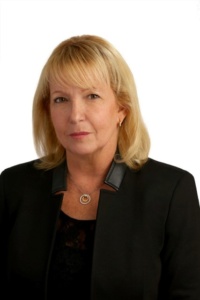 Before joining GAWDA, Andrea served in various sales and digital media positions. In the news media industry, Andrea most recently worked for Tronc's South Florida Sun-Sentinel newspaper. She has also been part of Advance Digital's corporate product team working with their leading newspapers across the country, including the Portland Oregonian, Cleveland Plain Dealer and New Orleans Times Picayune. 
In the association space, Andrea was director of client solutions for the Alliance for Audited Media. In addition to growing their client/member base, she actively managed member engagement and retention, including developing and delivering product tutorials and training seminars for both new and existing member offerings. Andrea also served as staff liaison for industry advisory committees whose recommendations and initiatives were presented to the association's board of directors.
Andrea will be heading up a study of our membership services to determine their overall value and relevance to the industry. The study will involve tracking the various services that GAWDA offers to establish individual benchmarks. We'll be reaching out to members who have used our programs to get their feedback on the impact each of these services has had on their businesses. We'll also be reaching out to members who have not yet used our programs to determine why they have not taken advantage of these services and how we can improve our communication efforts. This outreach will be in the form of surveys, calls and online questionnaires. From time to time, we will make trips to visit member companies to get a better understanding of their operations and the challenges they face.
Based on the site visits, program benchmarks and member feedback, services will be evaluated and reviewed by both the staff and volunteer leadership. Recommendations will be made to periodically update, add or eliminate programs to ensure our value proposition maintains the highest level of value to all our members.   
Over time we'll develop member tool kits. These tool kits will be designed to help identify specific job functions and match them up to services that impact their performance and safety practices. Andrea will launch a series of articles in the Welding & Gases Today magazine to keep the membership informed on updates to our members services.
Please join me in welcoming Andrea to the GAWDA team. If you have any questions or suggestions on how we can improve your membership experience, feel free to contact Andrea at [email protected].
As always, thank you for your continued support of our association and our industry.