What is the Latest FDA Thinking About Expiration Dates on Medical Gases?
21 CFR 211.137(a) clearly states that drugs must bear an expiration date. However, this does not represent the latest agency thinking or enforcement regarding expiration dating of medical gases.
Enforcement Discretion
We have three recent examples of FDA communication regarding expiration dates:

In a message from the FDA to a medical gas firm, the agency stated:

The agency is currently developing guidance pertaining to stability testing and expiration dating of medical gases. Pending publication of FDA guidance on this subject, our policy has been to use enforcement discretion with respect to the requirement in 21 CFR 211.137 that medical gases, as drug products, bear an expiration date. Please be aware, however, that if a manufacturer chooses to apply an expiration date to a medical gas, it must be supported by a stability study as required by 21 CFR 211.166. If the choice is made to label the product with an expiration date, it could be on a separate sticker in a manner similar to the lot number.

In the FDA's Compliance Program Guidance Manual (Program 7356.002E Part V Regulatory/Administrative Strategy) (3/15/2015), Page 26, the agency instructs its investigators:
If a firm chooses not to include expiration dating (21 CFR Part 211.137) on the label, no action will be taken. If a firm labels a gas with an expiration date it must be supported by data (stability studies), which is subject to review during a site inspection.

In the most recent Draft Guidance – Current Good Manufacturing Practice for Medical Gases Guidance for Industry (6/29/2017), Page 16, the FDA formally ratified the agency's latest thinking on expiration dates for medical gases:
Medical gases have unique stability characteristics. Accordingly, FDA does not intend to object if manufacturers of designated medical gases do not comply with the expiration dating requirements in § 211.137(a) for those gases.
Recommended Practice
AsteRisk recommends that you not use an expiration date on designated medical gases (drugs) and medical gas mixtures. We have a sample letter available if you have customers who wish written clarification the FDA's position on expiration dating for medical gases.
What CGMP Training is Needed for Non-Operations Personnel?
The drug, food and device regulations are clear that personnel who produce or test medical and food/beverage gases must be qualified. Here is the regulation from the drug regulations (similar provisions are found in the food and device regulations):
21 CFR 211.25(a) Personnel qualifications. Each person engaged in the manufacture, processing, packing, or holding of a drug product shall have education, training and experience, or any combination thereof, to enable that person to perform the assigned functions. Training shall be in the particular operations that the employee performs and in current good manufacturing practice (including the current good manufacturing practice regulations in this chapter and written procedures required by these regulations) as they relate to the employee's functions.
The required training includes current good manufacturing practice (CGMP) and also function-specific training. It is clear that pumpers need to be trained in the regulations (annual CGMP training) and also how to fill and test cylinders. But, what training, if any, is required for drivers, counter sales personnel and administrative personnel?
Drivers – Distribution personnel also need to receive the appropriate CGMP and function-specific training for their job. The CGMP and function-specific training for drivers will look different from the training for pumpers. The following elements are typically included for driver CGMP training: Lot number recordkeeping, complaint procedures, recordkeeping and labeling. In addition, drivers must also be trained about special cryogenic container labeling and connection fitting requirements (NEVER change a cryogenic medical gas fitting).

Administrative and Counter Sales Personnel – These non-operations personnel should also receive basic CGMP training to properly report complaints and to appropriately handle lot number records. This training is a small fraction of the training that is needed for pumpers.
Training Solutions
In addition to GAWDA University, CGA training and other valuable resources, we offer the following free training suite available to GAWDA distributor members:
Food Gas: Qualified Facilities and Submitting the FDA Attestation – This 15-minute video discusses the FDA Qualified Facility exemption and how to submit the Attestation. The two salescriteria for a Qualified Facility are discussed as well as the alternate Qualified Facility requirements and meaning of the Attestation.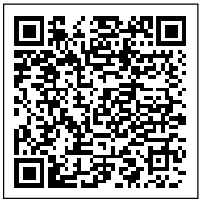 Food Gas: CGMP Training for Pumpers – This 28-minute course describes the FDA food regulations (21 CFR 117), allergen training, sanitation training and includes a quiz and certificate of participation.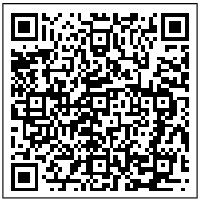 Food Gas: For Owners and Managers – This 62-minute video is designed for food/beverage gas company owners and managers and discusses how to set up a compliant food/beverage gas program.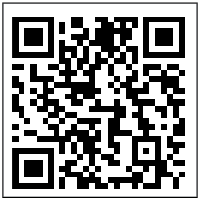 Medical Gas: CGMP Training for Pumpers – This 25-minute course describes the FDA medical gas (drug) regulations (21 CFR 211) that a medical gas pumper should understand and includes a quiz and certificate.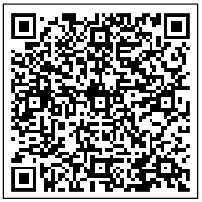 Medical Gas: CGMP Training for Drivers – This 23-minute course describes the FDA medical gas (drug) regulations (21 CFR 211) pertaining to medical gas container deliveries, recognizing medical gas labels and medical gas tamper-proof connections. It includes a quiz and certificate of participation.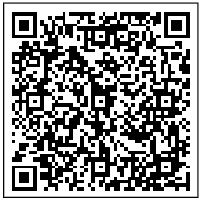 Food and Medical Gas: CGMP Training for Administrative Personnel – This 11-minute course describes the essential FDA regulations pertaining to non-operations personnel. It also includes lot number tracking and complaint procedures. A quiz and certificate of participation are available.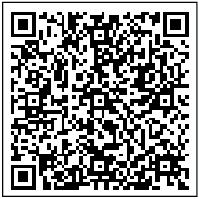 (Note: Scan the QR codes shown here to go directly to each link.)
Scanning QR Codes with a Phone Camera
Open the camera app.

Focus your device on the QR code you want to scan and hold it for 2 to 3 seconds.

Click on the notification to open the QR code link.
(Note: Some phones may require that you download a scanner app in order to read QR codes.)
Over 2,000 GAWDA member employees have taken these training courses. Contact [email protected] if you would like to receive the links to receive these training resources.