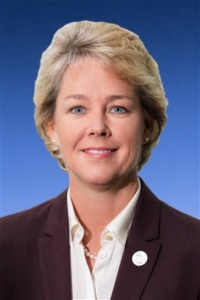 Lisa A. Davis, a senior executive with more than three decades of leadership experience across energy and manufacturing industries, has joined Air Products' (NYSE:APD) Board of Directors.
Air Products' Chairman, President and Chief Executive Officer (CEO) Seifi Ghasemi said, "Lisa's extensive, global experience is very much in line with our strategic focus, particularly world-scale energy and environmental projects. I know she will make significant contributions to our Board as Air Products continues to create value for shareholders by innovating alongside our customers to help make them more sustainable."
From August 2014 to February 2020, Ms. Davis served as a member of the Managing Board for Siemens AG responsible as CEO for Siemens Gas and Power, which includes Power Generation, Power Services, Oil and Gas, Transmission and New Fuels, and operates in over 80 countries. Also, during her tenure at Siemens, she served as Chair and CEO of Siemens Corporation USA, the largest market globally for Siemens AG, and as a member of the Board of Directors of Siemens Gamesa Renewable Energy SA.
Prior to joining Siemens, Ms. Davis served in various capacities and leadership positions with Royal Dutch Shell, Texaco USA and Exxon Corporation in upstream and downstream operations and project development, including most recently as Executive Vice President—Strategy, Portfolio and Alternative Energy and Vice President—Lubricants and Commercial Fuels Americas.
Ms. Davis holds a Bachelor of Science degree in Chemical Engineering from the University of California, Berkeley. In addition to the Air Products Board, she is a non-executive director for Penske Automotive Group and Kosmos Energy Ltd.