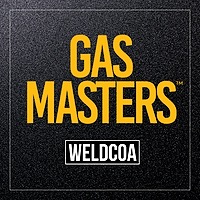 Weldcoa is happy to announce their first Gas Masters™ Special Edition Interview with Abydee Butler Moore.
Abydee serves as the 2020 President of the Gases and Welding Distributors Association (GAWDA) and as a Director on the Board of the International Oxygen Manufacturers Association (IOMA). She is a co-founder of AESop Equipment Leasing, LLC. Abydee served as the networking coordinator for Young Professional Women in Energy (YPWE) in 2013, and is a Past President of the Greater McKees Rocks Area Rotary Club (2016-2018).
Abydee is also the President and Chief Operating Officer of Butler Gas Products Co, Inc. Now in its 72nd year, Pittsburgh-based Butler Gas Products excels as a regional packaged gas manufacturer and distributor, serving customers in western Pennsylvania, eastern Ohio, West Virginia, and New York. Abydee works alongside her father Jack (CEO) and mother Elissa (Treasurer).
For more information about this Gas Masters Special Edition or to register, click here.