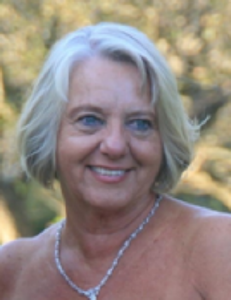 GAWDA extends its condolences to the friends and family of Hanny Ruddy, who passed away on May 13. According to Ralph M. Cohan, VP Sales/Operations at General Welding Supply Corporation, "My business partner, J. Hanny (Honey) Ruddy passed away last evening, very suddenly. She will be missed by all, but especially by her son, Nick Lanzano and daughter Kristen Lanzano." Hanny's obituary can be read below:
Hanny Ruddy, a lifelong Oakdale resident, passed away on May 13, 2020. "Hurricane Honey" or "Peter Pan" to those she knew, Hanny always said "she would never grow up."  She enjoyed traveling to such places as Vietnam, Cambodia, and Thailand, taking Riverboat Cruises in Germany, swimming with dolphins, or doing any adventure that required a waiver of liability. She is the owner and operator of General Welding Supply, supplying compressed oxygen to the hospitals.  A kind, caring and compassionate soul, Hanny would be the first to open her household to anyone that needed a loving hand.
She is survived by her son Nicholas Lanzano, and his wife Maria, of Oakdale, her daughter Kristin Lanzano, of Oakdale, and her granddaughter and little Angel, Natalie. She is predeceased by her husband Andre Lanzano.
In lieu of flowers donations in Hanny's memory to Doctor's Without Boarders, PO Box 5030, Hagerstown, MD 21741-5030, www.doctorswithoutborders.orgwould be appreciated.
To send flowers to the family or plant a tree in memory of Hanny Ruddy please visit our 
Tribute Store
.
Read other June 1 Connection Items: