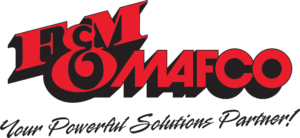 F&M MAFCO is founded on the values of G.R.I.T. GRIT stands for: Goal Oriented, Responsibility, Integrity, and Teamwork. Those timeless values remain unchanged since the company's founding in 1945. Those simple values, combined with an entrepreneurial spirit that still lives on in the company today, helped propel F&M MAFCO from two men in a garage re-selling Army Surplus supplies to a distributorship that today encompasses nearly 300 employees in 10 branches around the world.
In September 1945, Robert McKenna, Sr. was discharged from the Army Air Corps. following World War II. McKenna and his wife, Mary, moved in with her parents, including AI Friedmann in Cincinnati, Ohio. Shortly thereafter, the Department of War Assets announced a program that allowed veterans to buy surplus supplies from the government at a discounted "veteran's privilege" price. McKenna, at the time, was solely interested in buying a car. However, on one trip downtown to look for one, he encountered another veteran who told him a story that would change his life.
"A man told me he had bought some briefcases and sold them to Shillito's (a local department store) for five times what he had paid for them," said McKenna in a letter on the F&M MAFCO website. "This sounded interesting, and I talked to Dad about it. We agreed that this might be a way to make some extra money."
The next day, McKenna and Friedmann went to the War Assets department and bought assorted items including waterproof matches, flight suits and 1,000 huck towels (the kind the barber puts on your face.) The idea for F&M was born.
The Early Years
The company, then called F&M Supply, continued buying miscellaneous items including balloons and soap and selling them for a tidy profit. Operating out of the Friedmann's garage, the two began to discuss how to grow the business. Several months later, the Friedmann's were having dinner with some friends that ended up setting F&M on the course that would lead them into the industrial market.
"A few months later, Mom and Dad were going to dinner with the Hoaglands. Fred Hoagland was an erector for the Babcock and Wilcox Company. We conducted small talk in the living room, and he told us about what B&W was doing and how they could be doing more, if only they had the tools," McKenna said. "I inquired about what type of tools they were looking for, and he said, 'Why don't you come down to the Kentucky Utilities project in Tyrone, Kentucky. I'll be glad to show you.' The next week we drove down, and Fred showed us that they were using air tools, electric tools, and so on. I remembered, in Louisville where we bought the balloons, there were 12-inch adjustable wrenches, which were much needed in those days. I called a friend of mine in Indianapolis, who had bought them and he sold me 100 wrenches at $1.00 each. B&W's district supervisor, Bill Hixon, (who Fred had introduced me to) bought them all for $1.50 each."
The relationship with Babcock and Wilcox not only gave F&M inroads into the boiler erection business, which they quickly grew, but also became a partnership that withstood the test of time. Babcock and Wilcox continue to be a customer of F&M MAFCO to this day.
"The company continued to grow from there," says Joe Rothwell, Marketing Manager of F&M MAFCO. "Soon, other manufacturers such as Crosby, Stanley Black & Decker, and Miller Electric started hearing about how F&M was selling to these contractor clients. They started approaching us to buy their products to distribute to all of these contractors and the business continued to flourish from there."

Growing the Business
Because of the nature of the clients that F&M was serving, they began to get more and more questions relating to the gases and welding industry.
"We started more on the heavy construction and industrial markets," says Rothwell. "We sold welding machines, consumables, gas apparatuses and other hard goods. Naturally, we began to get questions about gases. So, our first foray into the gas world was with the acquisition of a company called Cleves Welding, which was then rebranded as 'Arc Force'."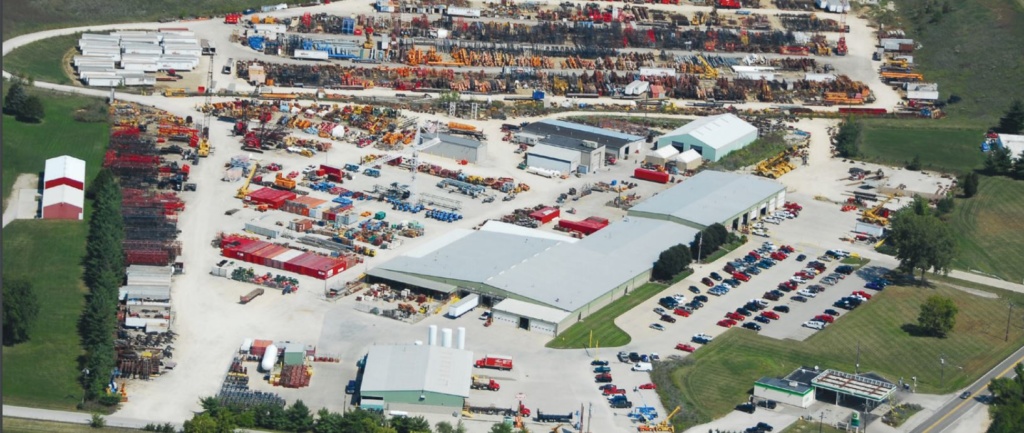 Company Culture
Though F&M MAFCO has been blessed by the opportunity to partner with industry leading suppliers like Miller Electric, ESAB, Enerpac, Stanley Black & Decker, 3M, John Tillman, Harrington Hoists, Victor Technologies, and a host of others, the true secret to the company's success is in the culture it has cultivated and the team that it has assembled, combined with those top-of-the-line products.
"Our culture is what we feel sets F&M apart from the big boxes," Rothwell says. "Our average employee tenure is more than 15 years. We're about using our experience, our knowledge of the industry and the products, and our relationships with our vendors to sell solutions. All of these different resources work together to give our customer a high quality product, at a fair price, with unmatched customer service."
The company's current tagline is, "F&M MAFCO, Your Powerful Solutions Partners!"
Says Rothwell, "At F&M MAFCO, we tool up our clients to do big things. Things that other people say can't be done. Together, we outwork, we outhustle, and, most importantly, we out-innovate to bring your big idea to life."
As the employees at F&M MAFCO say, the company has GRIT. According to the company's website, GRIT can be summed up as:
Goal Oriented – We passionately pursue corporate, customer and individual objectives. We have a clear direction and our efforts are focused on the realization of leadership vision. Our individual actions have collective purpose
Responsibility – We are accountable to our customers, our community and environment, our company and our peers for our actions. We are good stewards of the resources provided to us and are committed to using them efficiently to ensure the success of our customers and our company.
Integrity – We do what we say and say what we do. Our actions are consistent with our collective goals. We strive to be fair, reasonable and balanced in all of our dealings.
Teamwork – We work side by side with our customers and our fellow associates to accomplish our purpose. We are devoted to unified effort and the communication that is essential to achieve corporate success.

Going Forward
"Being associated with GAWDA, having our name in front of the major vendors in the industry and building those relationships has been a huge part of our growth and success," Rothwell says. "Having that backing when you're out talking to customers, they see what it means to be F&M MAFCO. We're not just a supplier of gas or a distributor of tools and consumables. We're a major player in the industry."
With its acquisition of Cleves Welding and the formation of the company's rental division, F&M MAFCO began to position itself as a project and supply chain solution provider. Today, the company serves the power generation, petrochemical, bridge, marine and offshore, pulp and paper, metal fabrication and industrial manufacturing industries.
The company's "Next S.T.E.P." program focuses on that supply chain management. S.T.E.P. stands for Strategic Tool & Equipment Partnership. It provides customers with the complete supply chain to tools, consumables, rentals and great service, including inventory management, asset lifecycle management, fleet management and resource management.
"I see our growth over the next five years to not be so much getting into other markets, even though we will work to expand into other markets. I think it's going to be more in line with the Next S.T.E.P. program, focusing on supply chain and rental solutions and growing the business that way," Rothwell says. "We feel there is still a place for the independent welding and gases distributors. There always will be. People still want to deal with people."
Today, the company is run by the second generation of family ownership and the company has already put in place a transition plan for the third generation.
The company also works closely with welding and vocational schools to keep a steady pipeline of young talent infused into the company. It even has an apprenticeship program that the company hopes will help retain some of that promising talent.
F&M also recently launched a new website that it expects will help drive the company forward.
"This is the first phase, with new branding that highlights the new solutions that we've been working on," Rothwell says. "We will continue to develop our ecommerce site that will be attached to that as well, which allows us to do B-to-B and B-to-C online sales. We're not going to put Amazon out of business, but we want to have a solid portal for our existing customers and another option for prospective customers."

Celebrating 75 Years
The company had big plans to highlight its 75th Anniversary that unfortunately had to be put on hold because of the COVID-19 pandemic.
"We were going to have a large customer and vendor appreciation event in our corporate office, as well as a large company picnic," Rothwell says. "Unfortunately, that all has gotten pushed off. But we are talking about doing some of those celebrations in the first quarter of next year. We're definitely going to do something."
In addition to celebrating the milestone with its employees and vendors, F&M has been given a directive from its ownership to give back to the local tri-state area.
"It has been a major initiative of our owners to give back to the community," says Rothwell.
Though it can't celebrate the way it had originally intended, F&M MAFCO is immensely proud of its 75th Anniversary and has highlighted the achievement in its marketing collateral and to its customers.
Says Rothwell, "We have been around for 75 years, but even today, you can call the company and speak to a Friedmann or a McKenna and speak directly to the owners. Their name is behind the company and that means a lot."