She joined the company full time in 2018. Read the full press release below.
Butler Gas Products Company (Pittsburgh, PA) announces the promotion of Chelsea Smilak to Customer Service and Cylinder Tracking Manager.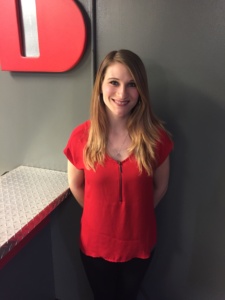 Chelsea joined the 3rd generation business full-time in July 2018 after a successful customer service internship following a part-time facilities maintenance position. Chelsea has grown up around Butler Gas. Her father, Joe Wilhelm, is the company's General Manager of Operations with 28 years tenure. While in school and pursuing a retail sales career, Chelsea worked at Butler Gas part-time helping the company clean its New Brighton location. When customers would come in the store, if the Store Manager was not available, Chelsea would just jump in and help the customer. Butler Gas leadership noticed this initiative, and Chelsea's friendly disposition and service-oriented attitude quickly landed her an inside sales internship at the store. When a full-time position opened at the Butler Gas headquarters location, Chelsea was the first round draft pick. For the past two years, she has embraced and progressed the Butler Gas service culture, taking on more responsibility in asset tracking, order processing, truck routing, and collections.
In her expanded role as Customer Service and Cylinder Tracking Manager, Chelsea is responsible for happy paying customers, accurate billing, and verified cylinder tracking. She focuses on working with operations to get customers what they want, when they want it. She leads reception and assists walk-in customers at Butler Gas headquarters. Chelsea reports to Sandy Gobrish, Vice President of Services.