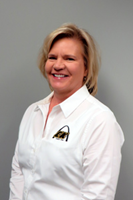 Jean Lindsey, Director of Finance for Cee Kay Supply, Announces Retirement after 20 Years
On behalf of Cee Kay Supply, we would like to extend our sincerest gratitude to Jean Lindsey for her hard work and dedication to Cee Kay Supply over the past 20 years. During her entire time at Cee Kay, Jean held the role of Director of Finance and was also a member of our leadership team. Jean also served on the board of the IWDC. She has been an invaluable member of our staff and we wish Jean a happy retirement!

Jim Lipsmire, CMA, MBA Joins Cee Kay Supply at New Chief Financial Officer
Cee Kay Supply is pleased to announce the addition of Jim Lipsmire to the Senior Management Team. He will be taking on the position of Chief Financial Officer, (CFO). Jim comes to Cee Kay with an undergraduate degree in Finance from Notre Dame and an MBA from Webster University. Jim previously held the CFO role at Ovation Holdings over the past seven years. Prior to that, he also had nine years of experience with Vi-Jon Labs. We are excited to have Jim as the newest member of our leadership team at Cee Kay Supply!