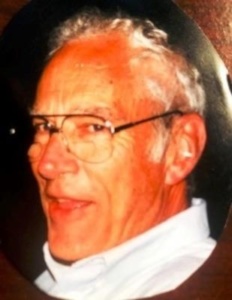 GAWDA extends its condolences to the friends and family of Robert E. Smith, owner of Industrial Welding Supplies and Nordan Smith, who passed away on December 12, 2020, at the age of 86.
His daughter, sister and brother-in-law were by his side in his home when he passed.
Robert, known by family and friends as Bob, was born to Okley and Gussie Smith on September 3, 1934, in Grenada, Mississippi. He graduated from JZ George High School in Carrollton, MS, and served in the US Air Force from 1951 — 1955.
He was a passionate entrepreneur and businessman, a dedicated father to his only child, daughter, Tamara Smith, and devoted husband to his wife, the love of his life, the late Dorothy Jean Heath Smith. They were married for 58 years until her death in 2014.
Robert owned Industrial Welding Supplies until its acquisition in 1982 and continued operating Nordan Smith until his "retirement" in the mid-1990s. A constant learner and lifelong student, he quickly went back to work fully immersing himself in the printing industry, with the purchase of Alpha Printing Co where he stayed until 2018 and its sale to A2Z Printing in Jackson.
For many years, Robert enjoyed his private pilot license and his Saturday morning golf games with his buddies at The Country Club of Jackson. He was a master storyteller, with a tremendous sense of humor and always ready to share a joke (or three!). He had a love of classic hymns, and the only thing better than his laugh was the sound of his baritone singing in the choir or if you happened to share a row with him in church.
Robert was preceded in death by his parents, sister Evelyn Collins, brothers, Willard and Benny Smith and wife, Dorothy Smith. He is survived by his daughter, Tamara Smith, sisters, Vondelle Lindsay and Betty Lynn Dearman and brother, James Smith. Robert's daughter would like to thank all who so lovingly supported his care, especially Christal with Mockingbird Comfort Care and Summer and Lisa with Baptist Hospice.
Robert will be greatly missed by everyone who knew and loved him. His family takes great comfort in knowing that he is safely in the loving arms of Jesus reunited with his wife in heaven, where together they celebrated 64 years of marriage, December 21, 2020.
A memorial service was held December 18, 2020, for close family members only at Sebrell Funeral Home in Ridgeland.
In lieu of flowers, please consider making a donation in his name to the Boys & Girls Clubs of America or the American Cancer Society.