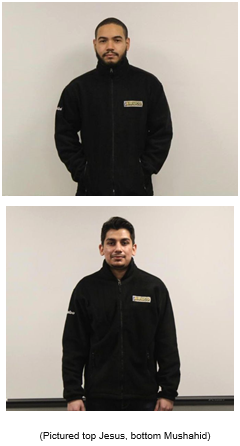 Congratulations to AWISCO team members, Mushahid Ahmed and Jesus Pichardo, in their new roles within AWISCO.
AWISCO is pleased to announce that Jesus Pichardo, previous Assistant Branch Leader of AWISCO Bronx, will be moving to the role of Maspeth Inside Sales Team Leader. Jesus joined AWISCO in July 2018 and has been a great addition to the Inside Sales team at AWISCO. We are excited to have Jesus lead this amazing team.
Mushahid Ahmed has agreed to join AWISCO as our Employee Retention and Recruitment Specialist. Mushahid came to AWISCO through the PENCIL Program in 2016 and has been an intern at AWISCO while attending Baruch College for the last couple of years. We are excited to have him join the AWISCO team full time.