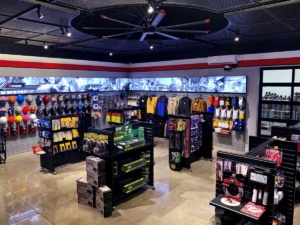 Long Beach, California based Encore Gas & Supply has opened its first Inland Empire branch store and distribution hub in Ontario, California. Located at 1631 S. Marigold Place, the branch is conveniently located for customer will-call pickups, gas cylinder exchanges and retail sales. The new location also facilitates product and service delivery to customers east of Los Angeles, throughout California's Inland Empire, which encompasses Riverside County, San Bernardino County, the Coachella Valley and surrounding communities.
"Our share of the Inland Empire market has been growing steadily for years," said Encore's president Ben Anderson. "As business has increased, so has the demand from our customers for us to have a local presence in the region."
Founded in 2014, Encore distributes a range of specialty and industrial gases and welding, industrial and safety products to a diverse customer base throughout Southern California.