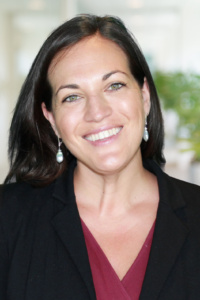 The Butler Gas Products Company Board of Directors voted in support of a new slate of officers effective October 1, 2021.  
Longstanding former CEO and second generation owner Jack Butler will advance into the role of Chairman. His daughter, Abydee Butler Moore, Butler Gas President and former COO will step into the role of CEO. Abydee's mother, Elissa Butler, continues as Treasurer.
After growing up in the business, Abydee joined the Butler Gas Products team full-time in 2009 and purchased 20% of the company in 2015. As third generation owner, she is responsible for the successful implementation of the company's 100 Year Plan.
She was named President of Butler Gas in 2019, and CEO as the company enters its 2021/2022 fiscal year. Within the industry, Abydee serves as the 2020 and 2021 President of the Gases and Welding Distributors Association (GAWDA), as Secretary on the Board of the International Oxygen Manufacturers Association (IOMA), and as a Director on the Board of the Compressed Gas Association (CGA).
In his role as Chairman, Jack looks forward to remaining extremely active in the business. "My areas of responsibility will remain the same: visionary and leading Abydee, high-level safety, big picture finance, wholesale sales, and multi-level mentoring. It will be easier to mentor more and coach more as Chairman, and to assist wherever needed to reach our 10-year growth target," Jack shared with the Board.