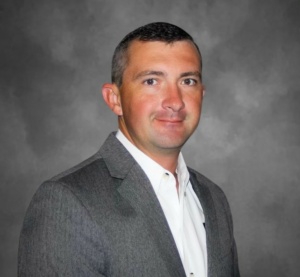 Red Ball Oxygen announced that Nick Brown has been promoted to Vice-President, Operations. Red Ball Oxygen is a distributor of industrial, medical, and specialty gases, and welding supplies with 23 locations in Louisiana, Texas, Arkansas, and Oklahoma. Mr. Brown, originally from Lufkin, Texas has been with the company since 2008.  He has served in a variety of roles, including Inside Sales Representative, Branch Manager, Area Manager, and has been a vital part of the Purchasing team. He has also provided essential leadership on the company's safety, quality, and enterprise software teams.
"As we continue to grow and add products and capabilities to our portfolio, Nick keeps our focus right where it needs to be – effective, safe, high-quality execution.   He personifies our culture because he understands the importance of being a responsive, reliable partner to our customers," says Alex Kennedy, the company's CEO.
Mr. Brown is married to Kendall, his high school sweetheart and together they have four children, 3 boys and 1 girl that keep them very busy with baseball and other sports each weekend.
"I am grateful to work for a company that is motivated to get things done.  Each day presents itself with opportunities to grow professionally and personally. We have a great team and I look forward to the successes to come." said Mr. Brown.