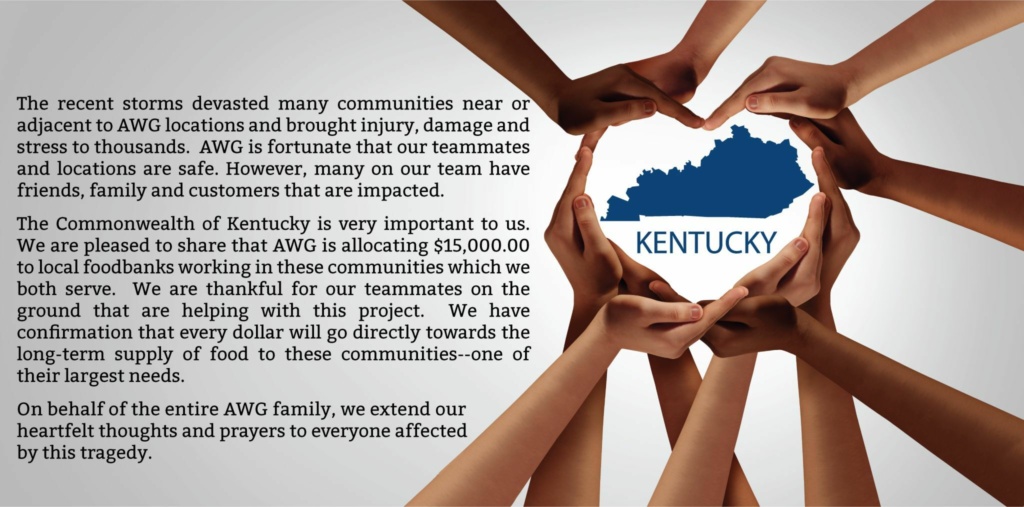 According to a post on the company's LinkedIn, American Welding & Gas is allocating $15,000 to foodbank in Kentucky. The post says:
The recent storms devastated many communities near or adjacent to AWG locations and brought injury, damage and stress to thousands. AWG is fortunate that our teammates and locations are safe. However, many on our team have friends, family and customers that are impacted.
The Commonwealth of Kentucky is very important to us. We are pleased to share that AWG is allocating $15,000.00 to local foodbanks working in these communities which we both serve. We are thankful for our teammates on the ground that are helping with this project. We have confirmation that every dollar will go directly towards the long-term supply of food to these communities–one of their largest needs.
On behalf of the entire AWG family, we extend our heartfelt thoughts and prayers to everyone affected by this tragedy. #KY #kystrong