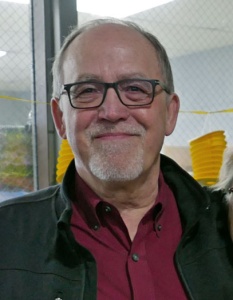 We are at once delighted and disheartened to announce that Bruce Nuttall is retiring and his last day on the job is March 31, 2022. Bruce started as a Driver/Salesman with Mississippi Welders Supply Co. (MWSCO) 37 years ago, when the company was only 25 individuals strong, with four branch locations. Bruce quickly earned more responsibility as the company began to grow, progressing through the ranks to become the Sales Manager.  In this role, he has not only overseen industrial gas and hardgoods sales, but he has also grown and nurtured a beverage gas division, a fire service division, specialty gas sales, and an automation division.  Those efforts have helped propel the company to where it is today, with 11 store locations and 175 employees. Bruce was an integral part of every step on this journey, and his unfailing good humor and attitude were enjoyed by customers and fellow employees alike.
MWSCO has named David Becker as his successor and expresses its sincere confidence in Dave's abilities and qualifications to assume Bruce's role.
Bruce's retirement is our loss, but a well-deserved respite for him. We invite all friends and colleagues to extend their good wishes to Bruce in his new endeavors.