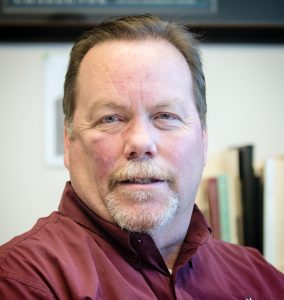 Norco, one of the nation's largest family and employee-owned welding, safety, medical and gas suppliers, is pleased to announce that Larry Booth has been named Executive Vice President of its Industrial Division. He was most recently Norco's Welding and Automation Product Manager and brings significant industry knowledge and his 37 years of experience to this new role.
Larry, a great example of Norco's dedication to promoting from within, began his career at Norco in Boise, Idaho, on June 5th, 1985. His first job included putting away freight and stocking retail showroom shelves. His next role at Norco was on the purchasing team where he continued to learn more about the business. A move to Elko, Nevada to help with a new Norco location, resulted in even more opportunity. While there he was an integral part of the store's operations, first in a sales role and later as the branch manager. After ten years, he and his wife Heather, who he met at Norco, returned to Boise with their growing family, when he accepted the position of Industrial Product Manager.
According to Booth, "I am excited about this new opportunity and have spent my whole career preparing for it. Our industry is so dynamic, and it changes every day. As an employee owner and as a vice president, I look forward to what the future holds for Norco. My goal is the same today as it was back in 1985, to serve our customers, communities, and employees better each and every day."
Norco, an employee-owned family company based in Boise, Idaho, is proud to be among the thousands of privately-owned businesses nationwide that offer their employees a meaningful stake in the business through employee stock ownership (ESOP). We share a common mission of "Serving You Better" while working hard every day to support and serve the communities where we work and live. Norco currently operates more than 70 branches in Washington, Idaho, Oregon, Montana, Nevada, Utah, and Wyoming.