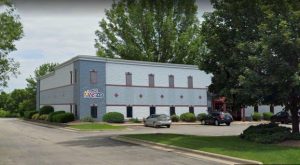 MWSCO (Mississippi Welders Supply Co.) is excited to announce we are opening our newest store in Appleton, Wisconsin. Our new store location will be at 3900 N Providence Ave, Appleton, WI 54913 and is planned to open August 2022.
MWSCO continues to grow in distribution and service, providing solutions for industrial gas, welding, automation, vendor managed inventory, fire protection, and beverage CO2. We have four stores in Minnesota, one in Iowa, and this will be our seventh in Wisconsin.
"We are committed to ethically growing our business to serve our customers, our fellow team members, and our communities. We embrace innovation, resilience, and flexibility." says President, Scott Myran. "With our new ASU going online soon, we are even better positioned to provide gas supply demand, on-schedule. We are looking forward to opening our twelfth location and serving Fox Valley and the surrounding area customers."
MWSCO is a family-owned, full-service alternative to the corporate supplier experience for all industry gas needs, liquid or gaseous, productivity enhancements and welding supplies. We partner with our customers to put their needs first. We use our vast industry knowledge to help our customers – of all sizes – reach their objectives profitably.