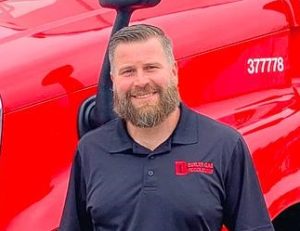 Jim joined the Butler Gas Family last summer, immediately contributing nearly two decades of industry experience to the leadership team. Focusing in technical sales and operations, Jim quickly assimilated to the anti-silos culture of the 74-year-old family-owned-and-operated business that believes sales and operations belong together. Jim joins the executive lineup of Vice Presidents Sandy Gobrish and Ben Black.
"When we returned from our annual planning retreat," shared Butler Gas President and CEO Abydee Butler Moore in an internal company announcement. "It became unmistakably clear that our high expectations in distribution excellence and specialty gas growth are deserving of a dedicated strategic champion. Jim's passion for safety, quality, and teamwork make for an ideal expansion of our executive team. Our customers and colleagues are in tremendous hands."
Butler Gas believes customers do not have to sacrifice service for capabilities, and targets being the western Pennsylvania region's best gas manufacturer and distributor.