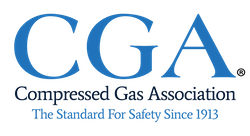 CGA announced its new three-year strategic plan. This plan builds on CGA's strengths as a globally recognized industry leader and drives us to adapt to the changing needs of our membership.
Created by CGA leaders, committee members, and staff, this plan sets the course for our future and lays out five strategic priorities and related objectives that we will work to accomplish in the next three years.
Guided by this plan, our efforts will focus on:
Publications: Facilitating the adoption and use of CGA publications among CGA members, the industry at large, external stakeholders, and materially impacted parties.
People: Expanding CGA's ability to attract and grow engagement with the talent needed to support CGA committees and programs, including young and emerging professionals.
Agility: Improving CGA's ability to address emerging issues and expand more quickly into new areas, as well as ensuring that CGA technical and educational resources shift to address evolving audience needs.
Impact: Promoting CGA's positions and objectives while broadening our influence by engaging in public relations, advocacy, and partnerships with like-minded organizations.
Operations: Continuously improving the internal processes, modernizing our technology and increasing digitization, and formalizing plans for association continuity.
Now more than ever, safety must be at the forefront of our industry as we continue to explore new applications that bring our products ever closer to end users. The priorities set out in the plan are an ambitious roadmap that will advance CGA's recognition as a leading authority on industry safety and better enable us to respond to emerging issues.
CGA is well-positioned to carry out our safety mission, and to meet the challenges laid out in the new plan. To move this plan forward, we will need support from all sectors of our industry. We need continued participation from the talented, committed people who have long served on our committees, and we must continue to engage new participants who will carry our important work forward.
Thank you for your continued dedication and collaboration as we further our mission to promote ever-improving safe, secure, and environmentally responsible manufacture, transportation, storage, transfilling, and disposal of industrial, medical, and food gases and their containers.
Press Contact:
Paul Pflieger
[email protected]
703.788.2724