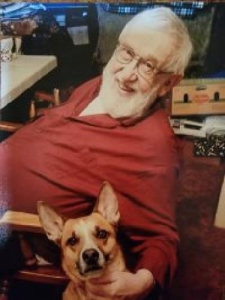 GAWDA extends its condolences to the friends and family of Robert Budae, who passed away on February 1, 2023, at the age of 86. Robert was an active GAWDA member who owned and operated Flint Welding Supply and Saginaw welding Supply, which was founded by his parents, Stephan and Alice.
Surviving are 2 daughters, Stephany and husband Brian Pierson of Lapeer and Stacey Budae and Jeffrey Wood of Fenton; 2 sons, Thomas Budae and his wife Renee of Davison and William Budae of Burton; grandchildren, Amanda (Lalo) Diaz, Victoria (Charles) Hendrick, Taylor (Greg) Wicks and Sean Pierson, Shelby Wood, Chelsea Hadaway and Anthony Bontumasi ; 6 great-grandchildren, Douglas, Aubrey, Charles, Jaxon, Landon and Greyson; several nieces and nephews; special friend, Bonnylon Pearson; granddog, Maizee. He was preceded in death by his parents; wife, Beverly and brother, William Budae.
To read a full obituary, click here.
Comments
comments