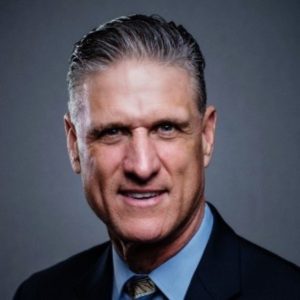 The American Welding Society (AWS) is pleased to announce the induction of its new president, Dennis K Eck. Mr. Eck has been in the welding supply industry more than 40 years and has been active as a member and leader in the AWS Houston section and District 18 for 35 years. Elected to serve as Vice President of AWS from 2018 to 2022, Eck will be inducted as president on February 24, 2023, and serve for the next year.
"Dennis has had a big impact on the growth of the American Welding Society," said Gary Konarska, II, AWS Executive Director and CEO. "His dedication to AWS, the welding industry and to bridging the generational gap in the skilled trades makes him an excellent role model and President for our organization."
Eck was formerly Vice President & Partner of National Alloy & Equipment in Houston, Texas, which was sold to Praxair in 2011. He retired from Praxair in 2020 after 10 years of leadership throughout the Gulf Coast. He is currently President & Owner of Diversified Services & Solutions LLC, serving as a consultant for independent welding supply retailers and small fabrication shops. His involvement with Skills USA, the Craft Training Center, and AG Mechanics in Texas, along with several other organizations that serve the same purpose, allows him to focus on the next generation of leaders.
"I'm very excited to be President of the American Welding Society in 2023. I'm hopeful that AWS will continue to meet the needs of the industry," stated Eck, "and that moving forward we will provide open doors, resources, and ways for each generation to relate and communicate better."