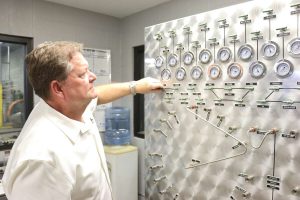 The Beaumont Enterprise recently interviewed Coastal Welding Supply President Chuck Mazoch for a feature that they call "7 Questions With…". The article touched on important topics including Coastal Welding's 60th Anniversary, which it will celebrate in December 2023, the LNG economy in Southern Texas and Coastal's role in that important industry, its transport of hazardous materials and gases, and Coastal's important work providing oxygen tanks for local hospitals and clinics during the COVID-19 pandemic.
To read the full interview, click here.
Coastal Welding was also profiled in the Q4 2022 Issue of Welding & Gases Today. Click here to read the full Member Profile.