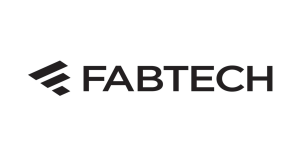 FABTECH, North America's largest metal forming, fabricating, welding, and finishing event, has announced new event dates and locations for 2024 and 2026. The event will be held in Orlando, Florida, at the Orange County Convention Center from October 15-17, 2024, and in Las Vegas, Nevada, at the Las Vegas Convention Center from October 21-23, 2026. The decision to relocate FABTECH to Orlando in 2024 was made due to the city of Las Vegas hosting the Formula 1 Grand Prix Race during the same time frame in November. This announcement deviates from FABTECH's regular rotation of Chicago, Las Vegas, and Atlanta, but the event partners believe it will ensure a better overall experience for attendees, exhibitors, and all event stakeholders.
The full schedule of locations for FABTECH in the U.S. over the next five years is as follows.
Future U.S. Show Dates and Locations
2023 – September 11-14 at McCormick Place in Chicago, IL
2024 – October 15-17 at Orange County Convention Center in Orlando, FL
2025 – September 8-11 at McCormick Place in Chicago, IL
2026 – October 21-23 at Las Vegas Convention Center in Las Vegas, NV
2027 – September 13-16 at McCormick Place in Chicago, IL
For more information, visit fabtechexpo.com or follow FABTECH on Facebook, Twitter, LinkedIn and Instagram for the latest event details.