As part of its continued push to help GAWDA members get the most out of their membership dues in the association and stay on the front lines of emerging industry trends and hot-button issues, GAWDA has several volunteer committees devoted to specific areas of the industry. The volunteer committees include: Government Affairs, Human Resources, Industry Partnering, Insurance Trustees, Leadership Development, Member Services, Safety, Women of Gases and Welding, and Young Professionals.
This feature in Welding & Gases Today will update readers on the latest news and events from each committee. We thank all the committee chairs for their help and input as well as their service to the association and its members.
If you are interested in enhancing your GAWDA experience and joining a committee, visit gawda.org/about/committees to fill out a GAWDA volunteer form today.
Government Affairs Committee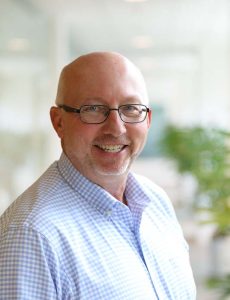 Co-Chair Chuck Beal,
American Welding & Gas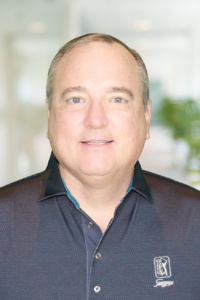 Co-Chair Rick Schweitzer,
GAWDA Legal Counsel
The GAWDA Government Affairs Committee will meet in-person with the Safety Committee on Saturday, May 6, 2023, at GAWDA's Spring Management Conference in Philadelphia, Pennsylvania. The Government Affairs Committee continues to work on its primary priorities.
In 2022 Congress failed to pass legislation to eliminate the duplicate background checks requirements and fees for a driver to obtain a TWIC and a CDL Hazardous Materials Endorsement. GAWDA has met with House Republican staff in the new Congress to promote consideration of this legislation.
DOT/PHMSA has proposed substantial increases to the annual hazmat registration fees for shippers and carriers of hazardous materials.  GAWDA is working with allied associations to keep any fee increases to a minimum (no more than $500 for small businesses).
The Federal Trade Commission has issued a proposed rule to invalidate all non-compete agreements for employees, outside of acquisitions.  GAWDA is working with NAW in considering comments to the proposal.
OSHA is preparing a proposed rule on heat illness and injury prevention standards for workers.
On June 30, 2022, the U.S. Supreme Court ruled that the Environmental Protection Agency may not impose its Clean Power Project rules on greenhouse gas emissions from coal and natural gas plants without specific authorization from Congress.  The Court held that "major questions" of great political and economic impact may not be addressed by the agency unless Congress has clearly granted such authority, especially when Congress itself has considered but declined to pass such provisions.  This ruling is expected to call into question many regulatory schemes established under vague or general enabling statutes.
Congress passed and the President signed into law the Inflation Reduction Act, which reimposes taxes on sales and imports of hydrocarbon fuels.  This affects the sale of acetylene and other products.
On July 11, 2022, DOT/PHMSA published a Request for Information (RFI) on the potential use of electronic communication as an alternative to current physical documentation. The RFI sought input as to the benefits and problems with permitting hazardous materials documentation to be provided/transmitted electronically instead of in a physical form. The RFI is considering use of electronic forms of shipping papers, emergency response information, and special permits, approvals, and registrations.  PHMSA is expected to hold a public meeting on this effort early this year.
 Current GAWDA Government Affairs Priorities:
Preserve the DOT's preemption of state law meal and rest break requirements for drivers of vehicles carrying placarded amounts of hazardous materials.
Support implementation of a pilot program to allow 18–20-year-old individuals to drive commercial motor vehicles in interstate commerce after completing a strict training and apprenticeship program.
Support a DOT rulemaking to allow use of electronic shipping papers for hazardous materials transportation by highway mode.
Work with NAW and other business groups to oppose passage of legislation limiting the use of independent contractors .
Continue to provide current information to member companies on changes in federal and state laws and court decisions, including protection of workers from COVID-19, use of marijuana in the workplace, and OSHA requirements.
Industry Partnering Committee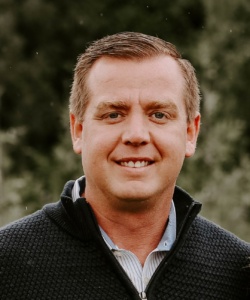 Co-Chair Justin Johnson,
Keen Compressed Gas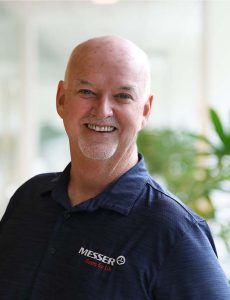 Co-Chair Terry Scanlan, Messer
The Industry Partnering Committee will meet in-person at the GAWDA Spring Management Conference in Philadelphia on Saturday, May 6th. There it will lay out its agenda for the year and continue its work on its primary objectives for 2023.
The Industry Partnering Committee continues in its mission to provide a proactive forum for suppliers and distributors dedicated to the continual improvement of the welding supply/equipment and gas distribution industry; to communicate to our membership ideas regarding operational, marketing and systems approaches to improve the quality of service to our customer base and; to serve as a vehicle to facilitate communication and understanding between suppliers and distributors leading to improved profitability for both parties.
The IPC plans to host the Networking 360 event again at this year's Annual Convention in Hawaii and will discuss ways to continue to improve the program from its debut in San Diego in 2022. Thank you to all who helped plan the event and who participated.
In addition, the IP Committee continues to work on several key initiatives including the continued support and promotion of the AWS/WEMCO Excellence in Welding Award, as well as how best to promote engagement amongst smaller supplier and distributor companies.
Insurance Trustees Committee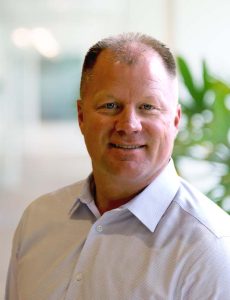 Co-Chair Dan Kipka,
Oxygen Service Company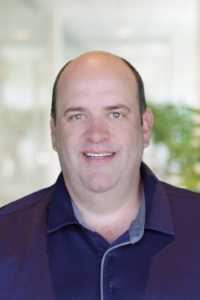 Co-Chair Brian McLaughlin, GAWDA Group Life Insurance Consultant
The Insurance Trustees Committee continues to recruit new members to join the committee, with a list of prospective committee members being actively developed. If you are interested in joining this committee, visit gawda.org/about/committees to fill out the GAWDA volunteer form. The committee will meet in-person at this year's SMC in Philadelphia.
The committee continues to actively brainstorm on how best to compete with standard issue insurance programs and on better ways to sell our program, as well as any possible changes to the plan.
Member Services Committee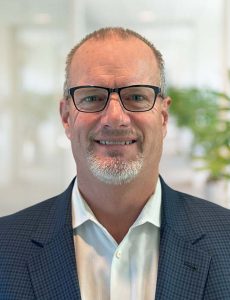 Co-Chair Rick Young, Cryostar
Distribution North America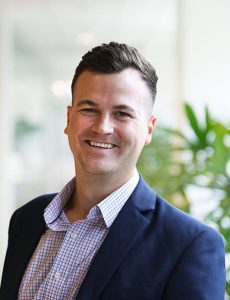 Co-Chair Ben Black, Butler Gas Products
The Member Services Committee will meet in-person at this year's SMC in Philadelphia. The MSC continues to place a heavy emphasis on growing its recently instituted subcommittees. The MSC recently introduced its third subcommittee, the "Program Benefits" subcommittee, which will be chaired by Emily Harrell. The purpose of the subcommittee is to brainstorm and develop programs that would benefit GAWDA members, which would then be introduced to the board for consideration and implementation.
The Program Benefits subcommittee will be in addition to the MSC's two existing subcommittees: Engagement, chaired by John Tapley, and Lead Generation (formerly known as Growing Membership), which will be chaired by Matt Cavalier and whose purpose will be to provide sales leads to GAWDA.
2023 Initiative developments
Utilize CGA activities/programs to benefit GAWDA members
Add to Program Benefits subcommittee
How to leverage CGA Benefits? Discuss the benefits of the training modules and e-learning.
Create success stories about GAWDA members
Safety Committee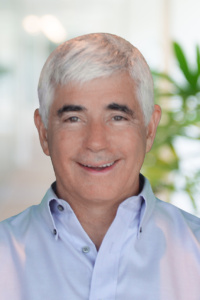 Co-Chair Jim Herring,
SafTCart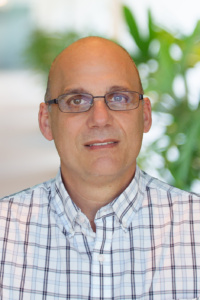 Co-Chair Bill Woods,
American Welding & Gas
The Safety Committee will meet in-person with the Government Affairs Committee during this year's SMC. The Safety Committee continues to meet monthly for approximately 30 minutes maximum to discuss the work of the four subcommittees. The subcommittee format works well in that all members are involved, and all members will lead a subcommittee, thus 100% participation.
As reported to the Executive Board in October, the Safety Committee is committed to aiding the membership in preventing accidents by publishing benchmark documents. The committee has made it a mission to add infographics to the existing safety documents, which will help aid in training for GAWDA member companies. Most employees have little time to read three pages of safety directives, but everyone has time to view a poster which simply spells out the intent of the safety practice.
Women of Gases and Welding Committee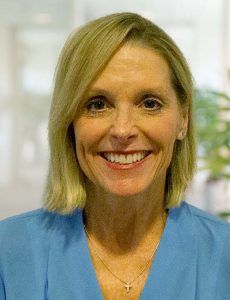 Co-Chair Judy Miller,
WESCO Gas & Welding Supply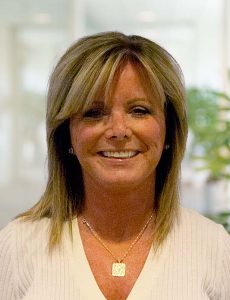 Co-Chair Sue Reiter,
Air Products & Chemicals
The Women of Gases and Welding (WGW) committee continues work toward our mission objectives through personal and professional development as well as educational and networking opportunities. The committee will once again meet in-person during this year's SMC in Philadelphia. That meeting will be followed by its Meet & Greet event ahead of the President's Welcome Reception.
WGW Spring 2023 Virtual Event – April 19th
The committee will build on the success of its first ever Virtual Event by hosting a free 1-1/2 hour virtual roundtable event focused on fostering a more diverse and inclusive environment for all in the gases and welding industry. The event takes place April 19 from 1:00 p.m. EST to 2:30 p.m. EST
WGW 2023 SMC "Meet & Greet" Event
The WGW will host a "Meet & Greet" event during the Spring Management Conference in Philadelphia. The 1 ½ hour event will be a free event for all female GAWDA members. It will take place on Saturday, May 6th from 3:00 – 4:30 p.m. The goal is to provide an introductory network experience before the SMC events begin so it is easier for female GAWDA members to connect and build relationships within the GAWDA community.
WGW 2023 GAWDA Annual Meeting Event in Hawaii
The WGW is actively working on planning an event for the Annual Convention in Maui in October, which will take place on Tuesday, October 3rd. The Committee is researching multiple venues and ideas and will have more to report as we get closer to the AC.
Young Professionals Committee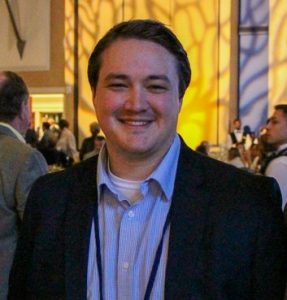 Co-Chair Andy Riordan,
American Welding & Gas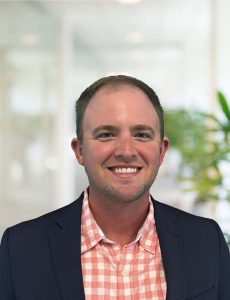 Co-Chair Cody Patrick, Nikkiso
The YP Committee will meet in-person again at this year's SMC, where it will host an exciting Lunch & Learn event with a presentation from GAWDA President Robert Anders, followed by a Scavenger Hunt, and concluding with an Award Ceremony and After Party following the President's Welcome Reception.
Since meeting in person at the Annual in San Diego, our two subcommittees have created a GAWDA YP Microsoft TEAMS folder that all members have access to with cleaned up rosters, meeting notes, and relevant content for each respective subcommittee (Network & Event Planning; Outreach, Education & Development).
Established cadence of YP and YP subcommittee meetings
Quarterly virtual meetings as an entire committee
9 monthly subcommittee meetings excluding the SMC month, Annual month, and December due to the holidays.
Established subcommittee attendance requirements:
Attend at least one in-person event
Attend at least 6 of the 9 remote subcommittee meetings annually
Networking & Event Planning Subcommittee Recap
Met virtually as a group to discuss hosting events outside of just the Annual to reach Young Professionals in the industry at a more local level.
Currently planning an in-
person event for the SMC. Visit the SMC website for more details.
Exploring the opportunity to include some type of YP opportunity at 1-2 regional meetings this summer
Met virtually as a group to discuss strategic initiatives for 2023:
Contacting new/current members to GAWDA to gain access to their YP members to drive engagement
Create scripts/targets and how to approach these members
Established an official GAWDA Young Professionals logo
Established a special task force to set this up and drive creative content
Creating GAWDA YP LinkedIn Showcase Page, which has been launched and can be found here: www.linkedin.com/showcase/gawda-yp/