Mississippi Welders Supply Company Announces Troy Elmer to Succeed Scott Myran as President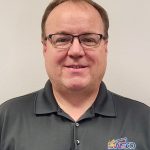 MWSCO (Mississippi Welders Supply Company) is pleased to announce the appointment of Troy Elmer to succeed Scott Myran as President of the company.  A rigorous internal and external search revealed that Troy was the right individual to carry the company's legacy forward. Troy has been in the industry for 33 years, the last 23 with MWSCO. He brings a wealth of industry knowledge and deep appreciation of the company's culture to the position.  A transition plan will be laid out to ensure a smooth handover, the backfilling of Troy's previous roles, and the gradual ramp-down of Scott's involvement. MWSCO anticipates a formal handover in late Q3 or early Q4.
Weldarc Gas & Safety Joins Gas & Supply Company
Mike Gunnels, President of Gas & Supply, announced that Weldarc Gas & Safety had joined the Gas & Supply Family. In a letter, he wrote:
"Weldarc Gas & Safety is a 25 year old, three-generation family business that has been serving businesses and individuals in Upstate South Carolina with an incredible level of 'personal touch' commitments. Everyone is on a 'first-name' basis. Located about 100 miles northeast of the outer reaches of Atlanta, and 60 miles southwest of the Greenville/Spartanburg Industrial complex, it was one of the 'best kept secrets' in the rolling hills of rural South Carolina.
Today, Weldarc takes on the added responsibility of becoming a lynchpin between Gas & Supply Company's Georgia and South Carolina Divisions. The Baton Rouge based family business, with a 42 year history, and 49 locations spread across the Southeast, Gulf States, and into Texas and Oklahoma makes available its massive MRO, welding, and Safety portfolio, together with the full catalog of industrial, medical, and specialty gases to serve the rapidly developing technology and commercial corridor jointly developed by the University of South Carolina, Clemson University, and the University of Georgia.
Gas & Supply Company welcomes the Plummer Family into its Organization."
National Standard Welcomes New District Sales Manager/Industrial Wires
National Standard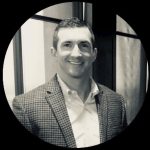 announced the addition of Matt Wasinger to its Sales team as District Sales Manager for Industrial Wires. In this position, Wasinger will will manage distributors and end users for National Standard's industrial wire portfolio.
Matt brings a strong background with experience in welding and industrial product sales. Most recently he worked as Business Development Specialist with Gas and Supply company. Matt has also held sales positions with Fastenal Company, Praxair, Brennan Industries, and Matheson Tri-Gas.Matt resides in Broken Arrow, Oklahoma. He can be contacted via email at: [email protected], or via cell phone at (405) 880-1897.
National Standard Also Announces Regional Sales Manager
National Standard also announced Regional Sales Managers Dayne Heimburg and Rusty Reneau, who will oversee sales teams in National Standard's welding wire division.  They will each serve as key strategic business partners for their region, developing sales programs and strategies to continue to grow the business.

Dayne Heimburg will lead National Standard's East region. He has been promoted from his most recent position as District Sales Manager for the company's Northeastern sales territory. Prior to joining National Standard, Dayne spent 15 years with ORS Nasco, where he held a leadership role. Dayne also proudly served in the U.S. Marine Corps.
Contact information: Dayne Heimburg, [email protected], 716-969-2316 (cell)

Rusty Reneau will lead National Standard's West region.  He joins National Standard with a strong background in welding wire and welding product sales. Most recently he worked as Strategic Account Manager for ESAB Welding and Cutting. He has also held leadership positions with ILMO Products Company, Dynamic Sales Company, and Praxair.
Contact information: Rusty Reneau, [email protected], 806-220-3859 (cell)
CFO Club Holds its Fourth Meeting
The CFO Club held its fourth meeting on April 26th. Thank you to all who participated in the record-turnout, as 15 members of the club were present.
Discussion Topic Recap
Tracking Gas Loss (John D'Amaro facilitator)

John walked us through a methodology that he uses to track gas losses on a monthly basis
Audit is only done on the gases that come through their plant (i.e. does not include 3rd Party Bulk)
Lost gas varies widely by type, but in the whole seems to average between 7-12% in total (goal is to remain under 10%)
WELDCOA Sur-Fill system allows for automated tracking
Number are used to educate employees that it's not simply about filling cylinders, a financial loss can take place during the process as well
Specialty gases are more challenging to track as it's a more manual process
Biggest recommendation for undertaking is to keep the process simply and manageable (can get super granular, but it may not be worth the time)
Bonus item:  Weldcoa has held webinars just recently on "Managing Bulk Tank Usage/Cryogenic Liquid Usage and Calculating Losses" (2 different) – https://www.weldcoa.com/2023-gas-masters-training-webinars

AP Portals (Clay Erwin facilitator)

Growing in frequency
Large customers demanding the use of their systems
Looking for ways to automate the process internally – typically takes dedicated resources and adds expense (most are attempting to quantify the additional time/expense)
Can be pitfalls to automating because the systems can get extremely picky (i.e. which line a number should be input), typically need an experienced person to conduct or at the very least to double check
Discussion on considering additional fees or needing additional margin to cover the costs (most doing this indirectly through the price of the product)
Many receive a lot of short pays (taking a discount, despite being late)
Greenwing is a system that can help automate, ties into Computers Unlimited (CU) system
Can gain some new business from customers by using their AP Portal (although some have seen kinks with certain charges getting rejected)
Due to the great conversation and growing group, we decided to extend the timeframe of our every other month meeting to 90 minutes.  This should allow for an even deeper dive into our discussion topics.
Upcoming CFO Club Meetings