General Distributing Company Announces Anniversary Roadshow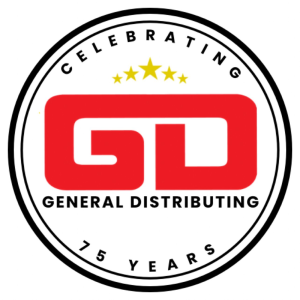 General Distributing Company is celebrating its 75th Anniversary in 2023.  To commemorate the occasion, the company announced on its Facebook page that it will be hosting a 75th Anniversary Road Show from September 18th-22nd.
"Our crew will be loading up our Gendco BBQ trailer and driving it around the state to give a free lunch to all of our customer AND we will be joined by multiple vendors to bring you the latest and greatest for you to demo"
Vern Lewis Welding Supply Announces Two New Team Members
Vern Lewis Welding Supply announced the addition of Hugo Nobre and Steve Safford to their team. Between them, Hugo and Steve have a combined 20 years of welding industry knowledge. Hugo is currently the
Operations Manager, who is working side by side with John Bone and Steve has taken the position of
Warehouse Manager. Both gentlemen have already begun at the company and are currently training for
their new roles.
Hugo just moved here from Poland where he worked with The Harris Products Group for the last 13
years in various management positions. His overall experience has given him a versatile management,
sales, and marketing background. He graduated with a Bachelor's degree in Management & Business
Administration from the Polytechnic Institute of Leiria in 2005 then followed by a second Bachelor's
degree in Marketing in 2007.
Steve comes to us from Wisconsin where he worked with Metal Man for the last 7 years wearing
different hats in the company and has extensive experience in management, products, and sales. He
served in the U.S. Air Force from 1996-2016 and graduated from the Community College of the Air
Force in 2013 with 3 Associate's degrees in Safety Systems & Technology, Operational Management,
and Instructor Training & Methodology.
Vern Lewis Welding Supply is confident that both Hugo and Steve will be excellent matches for their
positions and strong assets to the company. We're excited to see them apply their industry experience
and education to help grow the business and name.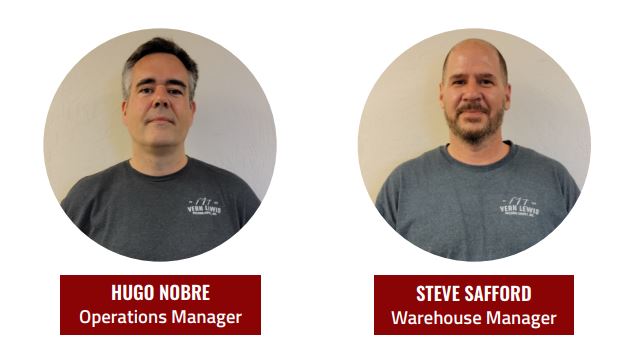 Norco, Inc. Opens New Branch in Burley, Idaho
Norco, Inc. announced on the company's LinkedIn Page that it had opened its newest branch in Burley, Idaho.
"Formerly at the same location as our industrial store, our Burley Medical team needed more room to serve the community better! We look forward to seeing medical customers at our new address, 2560 Overland Rd, Suite A, next to Ace Hardware. Thanks to everyone who helped make this possible!"
Butler Gas Welcomes New Corporate Controller and Sales Associate
Butler Gas announced the addition of Heather Camilli as its new Corporate Controller and Liam Scardina-Fowler as a Sales Associate at its Morgantown Location.
As Corporate Controller, Heather will be responsible for integrating all teams within the company, and for keeping all financial and operational support functions ahead of Butler's growth. Heather has significant G/L, month end close, reconciliation, and analysis experience with small private companies and a large public company, with diverse experience in manufacturing and service industries.
Liam joined the company part-time as Sales Associate and is actively learning the business.