In Memoriam: Robert "Bob" Ames

GAWDA extends its condolences to the friends and family of Robert "Bob" E. Ames, who passed away on Tuesday, August 1, 2023, at the age of 76. He was the loving husband of Patricia "Patty" (Hunt) Ames, to whom he was married for 51 years. Bob was the son of the late George and Lillian (Kinsley) Ames. Bob graduated from York Central High School class of '64. After many years of working, he retired in 2012 as the co-owner of Commonwealth Supply Company alongside his partner Mary Shanaman. He was the president of GAWDA from 2008-2009, and a member of AWS.
In lieu of flowers, memorial contributions can be made to Tunnel to Towers Foundation, 2361 Hylan Blvd, Staten Island, NY 10306, Hospice and Community Care, 4075 Old Harrisburg Pike, Mount Joy, PA 17552, or to the Special Olympics PA York County, 400 Mulberry St, York, PA 17403.
To read the full obituary, click here.
In Memoriam: Louis Morgan

GAWDA extends its condolences to the friends and family of Louis Morgan, senior partner of City Carbonic LLC, who passed away on Saturday, August 19. Louis was born on June 28, 1939 to Lawrence Amzy Morgan and Eathel May Morgan in Oklahoma City. Louis exhibited a profound kindness, a quick wit and an infectious smile that could light up any room.
A passionate businessman, Louis dedicated his time and energy to his family's business, City Carbonic LLC. Louis was the second-generation in the company's 114-year legacy. His dedication and drive served as an inspiration to many, leaving a lasting impact on both his professional field and the lives he touched. Louis was a forward thinker and early adopter of many of the industries' groundbreaking technologies.
As we mourn the loss of Louis Arnold Morgan, we remember him not with sorrow but with gratitude for the time we shared and the lessons and wisdom he imparted. His memory will live on through the stories we tell, the laughter we share, and the positive impact he made on our lives. He leaves behind a void that can never be filled, but also a legacy that will continue to inspire and uplift us.
To read the full obituary, click here.
In Memoriam: Dennis K. Eck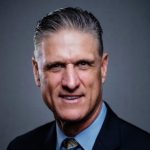 GAWDA extends its condolences to the friends and family of Dennis K. Eck, who passed away suddenly on August 18, 2023. Dennis serviced the welding supply industry for 41 years within the Texas/Louisiana/Oklahoma/New Mexico markets. He had a broad background in the gas and welding supply industry with general management, sales and marketing, business development, distribution and plant operations experience. Dennis was a distinguished AWS member for over 30 years, working within the AWS Houston Section and taking on increasingly significant roles within the Society. He was the AWS Houston Section Chairman from 1989 – 2021, AWS Director at Large from 2016 – 2018, AWS Vice President 2019 – 2022, and was inducted as the 2023 AWS President earlier this year. Dennis was also a valuable contributor to the AWS Membership Committee since 2002.
Dennis was an enthusiastic advocate for mentoring and leading our youth toward a bright future within the industry. His focus as AWS President was on generational differences and preserving institutional knowledge by connecting the generations in new and unique ways. "As we seek ways to connect across all generations," he has stated, "there is a common theme of values that matters most to workers of every age and can be applied to the welding industry: Recognize, but do not dwell on, differences." He was actively involved with SkillsUSA, AG Mechanics San Antonio and Houston, along with the Craft Training Center in Corpus Christi. He and his wife Robin also established the Dennis K. & Robin Eck – Houston Section Scholarship through the AWS Foundation which provides a $5,250 scholarship each year.
He was respected and beloved by the welding community. Those who knew him praised his leadership style, his ability to "listen and make you feel valued," and his genuine and easygoing manner. Dennis was regarded as a true professional who led by example.
To read the full obituary, click here.
Kendall Norman Joins GAWDA HQ Staff as Marketing and Membership Associate
GAWDA announced that Kendall Norman will be joining the HQ staff as its new Marketing and Membership Associate. In that role, Kendall will be responsible for helping to support GAWDA's marketing, volunteer, member services, and event efforts.
Kendall Norman studied hospitality management and culinary arts at Johnson & Wales University in Miami, where she honed her skills and passion for event management. She managed several corporate and celebrity events across the United States, earning a reputation for excellence in event planning and execution. Her creativity extends beyond catering. She is also an award-winning artist, showcasing her talent on canvas.
"Kendall brings a wealth of experience and creativity to our organization, making her a valuable addition to our team," says Executive Director John Ospina. "With a solid foundation in events, Kendall possesses a unique combination of expertise that will greatly benefit our organization.
Says Norman, "I am very excited to join the GAWDA Team. I look forward to using my experience to advance the organization. I can't wait to meet GAWDA members face-to-face during the Annual Convention in Hawaii!"
Atlas Welding Supply Announces Change of Roles for Key Executives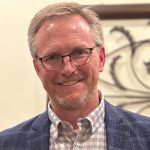 Atlas Welding Supply Company is excited to announce the promotion of James Cain to the role of president and chief operating officer.
Bill Visintainer, currently serving as president and chief executive officer will continue to serve Atlas as the chief executive officer and represent the company as a member of the board of directors of Meritus Gas Partners. Current chief financial officer, James Cain, will be assuming the role of president and chief operating officer, effective immediately. These changes in roles represent a strategic move for Atlas.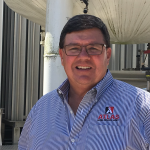 "For the past fifteen years, I've worked closely with James and our very talented Atlas team," Visintainer said. "I couldn't be more proud of what we've accomplished to date and look forward to the continued growth and success under James' leadership. James brings a wealth of experience and industry expertise to the roles of president and chief operating officer. I am confident he will lead the company forward in new and exciting ways."
"I am humbled and honored to carry the torch of success that has lit our path at Atlas for more than 75 years," Cain said. "Our success is a testament to our dedicated and talented employees who work tirelessly to meet our customers' varied needs. This is an exciting time for Atlas, and I am thrilled for the opportunity to lead such an amazing team."
Visintainer is an invaluable asset to Atlas Welding Supply and Meritus Gas Partners, demonstrating exceptional leadership, vision, and dedication throughout his tenure. With a deep understanding of our business and industry, Visintainer is well-positioned to contribute to the continued growth and success of Atlas Welding Supply.
By reshaping the roles of our executives, Atlas Welding Supply aims to foster a culture of innovation, collaboration, and adaptability, enabling us to deliver even greater value to our customers. We firmly believe that these changes will strengthen our position as a leader in our industry and reinforce our commitment to excellence.
Norco, Inc. Appoints Eric Channer as CFO
In a post on the company's LinkedIn page, Norco, Inc. welcomed Eric Channer, CPA, as its new Chief Financial Officer.
Says Channer, "I'm proud to be part of the Norco family and join such a kind, caring, and talented group of employee owners. I can't wait to further the strong legacy and mission of 'Serving You Better!'"
Weldstar Wins 2022 Excellence in Distribution Americas Award from Hypertherm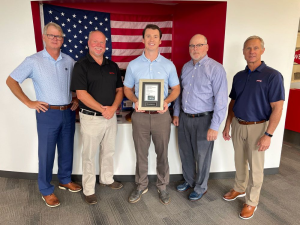 In a post on the company's LinkedIn page, Weldstar announced that it had been awarded the Excellence in Distribution Americas Award 2022 honor by Hypertherm. Weldstar is one of seven independent distributors of Hypertherm products in the U.S. to receive the distintinction.
The prestigious honor recognizes independent distributors who:
Exceed sales objectives outlined in an annual business plan.
Are proactive in encouraging associates to become a Powermax Sales Pro.
Keep customers informed on the entire portfolio of Hypertherm products & technology.
Maintain a strong Hypertherm brand and product presence both in-store and online
Click here to see the full post on LinkedIn.