Butler Gas President and CEO Abydee Butler Moore Elected IOMA President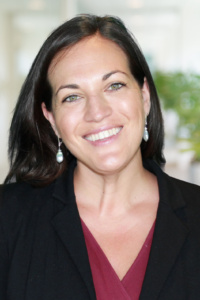 The IOMA (International Oxygen Manufacturers Association) 80th Annual Meeting October 26th – October 30th 2023 elected the 2024 slate of officers. Butler Gas President and CEO Abydee Butler Moore was named IOMA President 2024.
IOMA is devoted to supporting the growth and safety of the global industrial and medical gases industry. An international trade association of 100 member companies from around the globe, both gas producers and related equipment suppliers, IOMA governs global harmonization of safety standards and serves as the premier platform for networking among industry leaders.
Abydee joined the IOMA Board of Directors in 2018 and began serving as an Officer in 2020. She is a second generation IOMA President; her father, Butler Gas Chairman Jack Butler, served as IOMA President in 2003 and 2004.
American Welding Society Foundation Awards Light a Spark Grant to Seven Schools
The American Welding Society (AWS) Foundation, in partnership with Miller Electric Mfg. LLC and Bechtel Group Foundation, is pleased to announce the recipients of the Light a Spark Grant:
Bell City High School — Bell City, MO
Griggs County Central School — Cooperstown, ND
Millennium High School — Goodyear, AZ
Mountain View High School — Lawrenceville, GA
Northern Cass School — Hunter, ND
Warren Hills Regional High School — Washington, NJ
Wildwood Middle-High School — Sumterville, FL
The Light a Spark Grant brings welding back to high school with a turnkey Miller® equipment package valued at more than $14,000. Each package includes a multi-process welding machine, plasma cutter, supplies, personal protective equipment, and a MobileArc™ Augmented Reality Welding System.
"The AWS Foundation is extremely pleased to offer this grant to high schools that do not currently offer a welding program. Thanks to Miller Electric and Bechtel Group Foundation, hundreds of students will have the opportunity to experience welding for the first time and consider the possibility of welding as a career," said AWS Foundation Executive Director Monica Pfarr.
"Miller is committed to advancing the craft of welding through providing a foundation to inspire and excel the knowledge and opportunities in the welding career path" says Jessica Marhefke, Vice President and General Manager, Miller. "We are proud to partner with AWS and Bechtel Group Foundation to provide these schools with the equipment and supplies needed to introduce their students to welding."
"These kits make it easy for educators to offer realistic learning experiences and position students for success in community college and university programs," said LeeAnne Lang, president of Bechtel Group Foundation.
This year the AWS Foundation will award more than $3 million in scholarships, grants, and research fellowships to support welding education and workforce development across the United States.
SYOXSA, Inc. Enters Dry Ice Business
According to a post from SYOXSA, Inc. General Manager Esteban Trejo on LinkedIn, SYOXSA, Inc. officially entered the dry business.
The company commissioned a Cold Jet Dry Ice machine for its El Paso, TX, location. The machine, a PR750H, can produce up to 1,653 lbs./hour of pellets or rice. To learn more or see a vide of the machine in action, check out the post below.
Norco, Inc. Partners with Miller to Support America's Veterans
In commemoration of Veteran's Day in the United States, Norco, Inc. partnered with Miller to support our nation's heroes. For every "Digital Infinity Series" Honor Welding helmet sold, $10 will be donated to the Semper Fi & American's Fund.
To learn more about the promotion or the helmet, check out the post below.