In the early 1990s, when many were pondering what the term "biotech" meant, the team at Middlesex Gases and Technologies saw an emerging market. As fabricators moved out of its New England territory, creating challenges for the welding and hardgoods business, Middlesex liked what it saw moving in.
As Bo Martin, chief executive officer of Middlesex Gases and Technologies, explains, "In 1992, we changed our name from Middlesex Welding Supply to Middlesex Gases and Technologies Inc. Since then, we have invested heavily in the growing biotech and life sciences market."
Being able to spot the next best business opportunity seems to be part of Middlesex's DNA. In 1949, company founder Joe Martin Sr. left a major gas producer to create one of the first independent gas distributorships in New England. In the 1980s, Middlesex implemented cylinder tracking. In the 1990s, the company was one of the first in the Northeast to invest in microbulk.
Building Biotech
With its company headquarters and largest fill station in Everett, Mass., Middlesex's location — within 5 miles of the world's preeminent biotech hub in Cambridge, Mass. — has worked well in its favor. Overall, the company services a gases and hardgoods market that includes Massachusetts, New Hampshire and Rhode Island from six Massachusetts locations in Everett, Plainville, Lowell, Framingham, Haverhill and Wilmington.     
Last September, Middlesex was named the preferred gas supplier by the MassBio Council. According to Ron Perry, Middlesex's director of sales and marketing, "MassBio is the buying group that provides services and support for one of the world's leading life sciences superclusters. It represents more than 1,000 members, and of these approximately 750 use gases. We believe this is a win-win partnership for both the MassBio Council and Middlesex Gases."
All in the Team
Microbulk supply has been key to building Middlesex' Biotech business, and membership in the Gases and Welding Distributors Association (GAWDA) played a significant role in the company's early adoption of that capacity. When Chart Industries first launched the Perma-Cyl into the market, Perry met Chart's Bill Kelly and Tom Chromy at a GAWDA Contact Booth program. They introduced him to Chart's Perma-Cyl MicroBulk Storage System.
"Microbulk was new to me," explains Perry. "I realized how valuable this technology would be in the emerging biotech market, and we became one of the first in our area to launch a microbulk program. It has transformed our business. The invention of the Perma-Cyl has enabled Middlesex to become a solutions provider to the life science marketplace."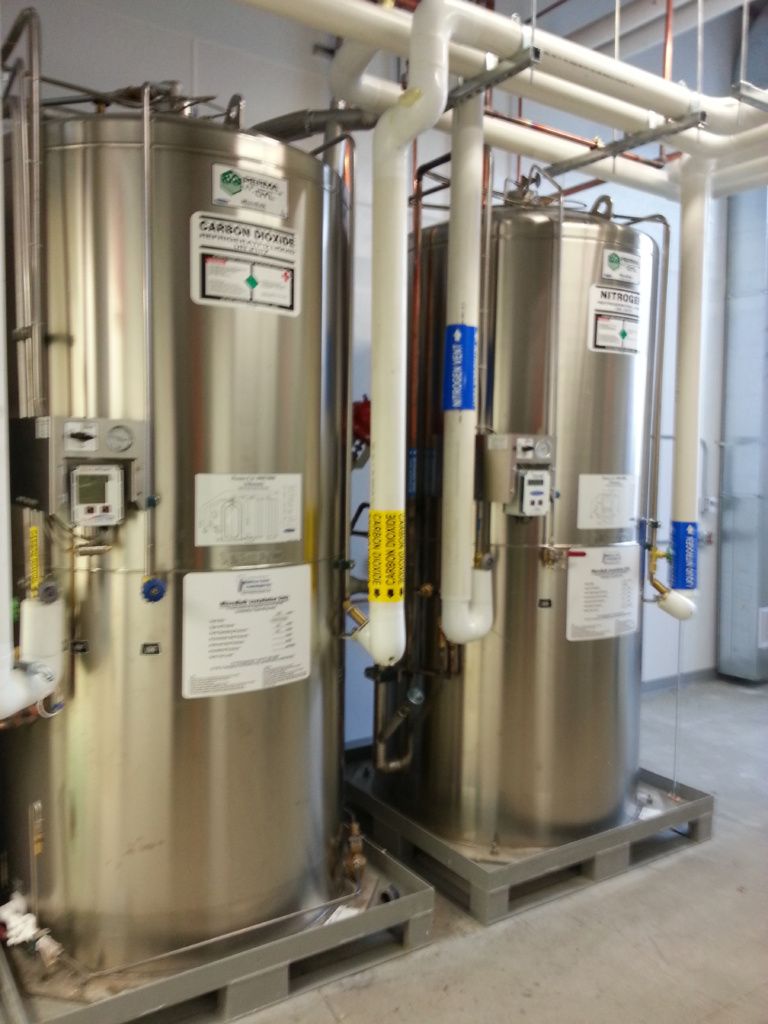 IT Capability is Crucial
Servicing large companies requires many levels of service, including a hefty investment in IT. Middlesex has been fortunate to have an experienced IT expert, Joe Kirmes, as part of its team for more than 30 years. He has led the company through the installation of its Computers Unlimited (CU) system and through the introduction of tracking technologies and e-commerce enabled websites. Kirmes says the relationships he has developed with CU through GAWDA networking events have greatly benefited the development of Middlesex's IT program.
Biotech customers often require some level of integration to their e-procurement software application, known as PunchOut. With this technology, the buyer leaves (punches out of) their own company's system and taps into the seller's web-based catalog (known as a PunchOut catalog) to locate and order products. Once items are selected for purchase, the buyer returns to their system with a request to place an order. When that request is processed, a purchase order is generated and sent to the seller.
"My favorite reason for adopting new technologies is because we have to," quips Kirmes. "Much like the need to develop our own barcoding system years ago, our customer's requirement for PunchOut has proven to be a great benefit to us."
A Fast Ramp-Up
From purchasing the right tanks and trailers to having the necessary IT capabilities, obtaining preferred supplier status for MassBio was very much a team effort and has already made a significant impact on Middlesex's business. In the fourth quarter of 2017, the company picked up several new biotech accounts, and, according to Perry, the company is on track to do the same in Q1 of 2018. That sort of growth spurt has led to a ramp up of all the company's operations —  from sales to delivery and everything in between. 
Increased demand at the specialty gas lab is particularly strong and is leading the company to construct new facilities. According to Bo Martin, "While our current lab is holding its own, and our branch locations in Plainville and Lowell are serving as backup, a new spec gas lab is now under construction, with the guidance and expertise of Weldcoa, to handle anticipated growth. This $750,000 investment allows us to double our lab space in Everett and create a world-class lab and showroom for our Biotech customers."
In conjunction with adding new lab space within Middlesex's existing headquarters location, the company is also carving out an added area for liquid product. This move will enable Middlesex to continue to support the heavy demand of the life science market for portable liquid dewars.
Tom Martin, who as president heads up operations, says, "Being located deep in the heart of space-constrained metro-Boston, Middlesex had to be creative with its 'expansion' plans. The new lab is being built on the site of our former showroom and welding repair facility. Retail is now housed within the warehouse operation, and our welding repair is outsourced. Floor space for additional liquid containers is being opened up by relocating the existing spec gas lab and by moving some of our cylinders into storage facilities in the yard."
Increased business also has led to the expansion of Middlesex's fleet. Since 2011, the company has added five bulk trucks, including a 6,000-gallon liquid nitrogen tanker. To accommodate the growing fleet, Middlesex now has a new transport depot facility in Wilmington to house three nitrogen microbulk trailers, one CO2 microbulk truck, one microbulk argon trailer and the transport tanker.
Tom Martin says GAWDA's DOT and safety specialist, Mike Dodd, "has been invaluable in helping Middlesex relating to compliance issues in the trucking industry, including drug and alcohol testing, DOT audits, hazardous materials training for all employees and safety procedures in general. Dodd is very responsive, and we all sleep better knowing he is a phone call away."
Increased Cylinder Inventory
Life science sales have also led Middlesex to make a significant investment in both high pressure and liquid cylinders. The majority of liquid nitrogen and argon cylinders are being equipped with Cyltec's newest digital gauge, the Level-Eye, which Cyltec says is accurate to within plus or minus 2 percent. Middlesex knows that in a market crowded with labs where experiments run 24/7, the accurate reading of gas supply is mission critical. According to Guy Sylvester, senior product engineer, "By combining the ability to provide accurate levels with the Cyltec digital monitoring option, our customers have the ability to know, via text or email, that a cylinder is 100 percent full, 50 percent full or empty."
New software also has been added to help manage the growing business. Middlesex recently rolled out SalesForce, a powerful customer relationship management (CRM) program that can track every aspect of its sales efforts. Smartphone enabled, the CRM allows the Middlesex sales team to provide quotes quickly. That's another service aspect that's critical in the competitive and fast-paced world of biotech.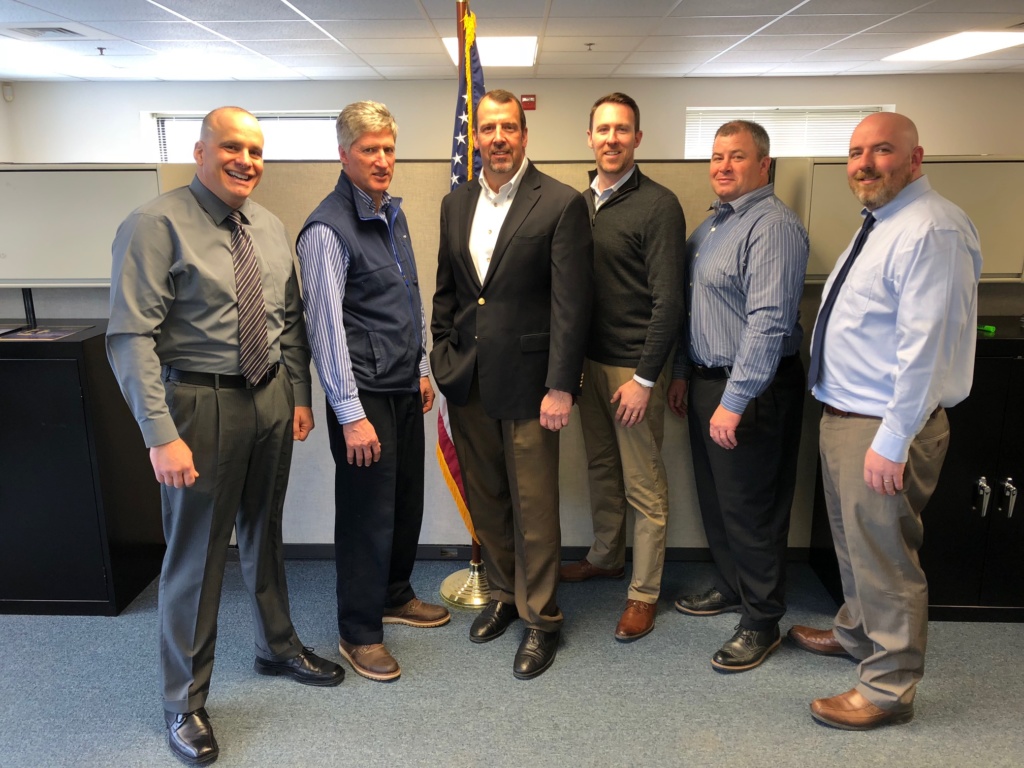 A New Approach to Sales
SalesForce is just one piece of the new sales effort. "Selling to life science customers requires an entirely different approach to sales than selling to industrial clients," says Perry. "Our representatives need to be polished, informed and computer savvy. Most importantly, they need to know how to network. Our customers are working on critical science applications in buildings with many levels of security. There is no such thing as cold calling."
The ever-resourceful Middlesex Gases recognized this early on and began a super-networking effort in all biotech corners, connecting with the chamber of commerce, building architects, equipment suppliers and EH&S professionals like Safety Partners — anyone part of the life sciences supply chain. Today, the eight-person Middlesex sales team has five members dedicated to biotech. The team comprises a combination of seasoned and junior professionals. Steve Powell, who manages the MassBio program, says, "Our success stems from our team collectively belonging to several networking groups where we learn and collaborate about the latest projects and find introductions to buyers. Our partnership with MassBio further highlights Middlesex's focus on the bio/life science market and provides great lead generation."
The sales team is largely home-based. Everyone sells within a range of geographies that include metro-Boston/Cambridge, the Worcester area (an emerging biotech spot), Rhode Island and the university belt in western Massachusetts.
Training is mostly on-the-job, with senior salesmen passing information to more recent hires. Michael Pulli, Middlesex's specialty gas lab manager, has been in the specialty gases department since 2009. He provides assurance to the Middlesex sales team that the company's specialty gases are consistent with its quality manuals. On the equipment side, vendors continue to be important sources of education.  
Middlesex also participates in the Mass Higher Education Consortium, a buying group for state university accounts and programs, which includes many labs.
In 2015, Middlesex revamped its website and uses it as a major lead generator. The new platform includes a special site for biotech (www.Middlesexgases.com) and one dedicated solely to welding and industrial (www.mgtweldingsupply.com). In the first 18 months of going live, traffic on both websites has tripled, according to Perry.
The company's successful e-commerce platform is the preferred transaction method for life sciences customers. Given the 24-hour nature of that business, the ability to place an order at any time is important. For its e-commerce customers, Middlesex guarantees next-day delivery if an order is placed by midnight.
The Big Picture
With an 80/20 ratio of gases to hardgoods, Middlesex is successfully tapping into the region's gas-intensive markets. Equipment related to biotech sales, like freezers, regulators, manifolds, piping and shippers, keeps the hardgoods business healthy as well. 
Another strong product for Middlesex is CO2, a gas in high demand for incubator applications in life sciences, microbreweries and the emerging agriculture market. The company has a 6-ton CO2 truck to support these growing industries. Biotech has also been driving the demand for dry ice. Middlesex continues to take advantage of significant growth in this area.
Middlesex has a solid reputation in the greater Boston area specialty gases market, which services research facilities and labs. To be sure it is FDA compliant, medical gases are handled separately. The company uses GAWDA's gas consultant, Tom Badstubner, as a resource, and he is instrumental in helping Middlesex stay on task with FDA requirements and regulations, Tom Martin says.
"Tom Badstubner has written our medical standard operating procedures and recently required food grade procedures, both of which fall under the U.S. FDA," Tom Martin explains. "In addition, he worked with us to obtain our ISO 17025 accreditation, which gives our specialty gas lab a gold star both internally and to our customers. Without Badstubner, Middlesex Gases would not be where it is today with our specialty gas abilities."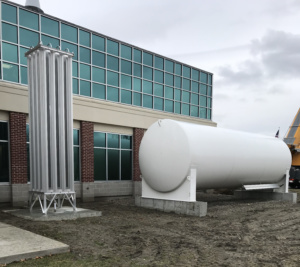 What's Ahead
While remaining centered in one of the nation's oldest commercial areas, Middlesex Gases and Technologies has moved from being a 20th-century welding and hardgoods distributor to the region's premier supplier of gases and equipment to the very 21st-century life sciences market.
On course for continued success, Middlesex anticipates sales growth in 2018 to be as good, if not better, than 2017. With its preferred supplier status at MassBio and its expanded specialty gas lab facility, the company expects to book much more biotech business, according to Bo Martin.
Perry concludes, "Middlesex Gases and Technologies is an independent gas distributor that has found a successful product mix and is moving full speed ahead in all sales channels. With its method of continuously finding, learning and implementing ways to service new customers firmly in place, the company remains poised to take advantage of every next best business opportunity."