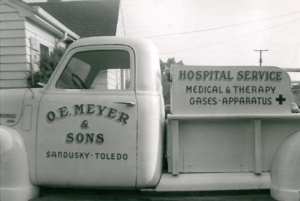 The foresight, innovation and generosity of second-generation owner O.E. Meyer Jr. in the 1980s has carried the company through a family-owned to employee-owned transition. Today, it celebrates 100 successful years in business as a 100 percent employee-owned firm.
Company Origins
O.E. Meyer Company began in 1918 when Omar E. Meyer Sr., who had been a lake captain, joined his brother in the operation of a welding shop. The company now operates eight locations in Ohio and has headquarters in Sandusky.
The Decision
In mid-1982, as Omar Jr. got up in age, he pondered what to do with the company. Meyer had three options: sell to big company Airco, sell to the highest bidder or sell to the employees.
The decision to permit employee ownership came about because "he felt the company employees had helped him build the company to what it was," says Craig Wood, now chairman and CEO.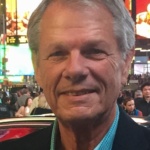 Formulation
All 57 employees embraced the decision. They didn't have much working capital, Wood recalls, and the banks were a bit hesitant at the time. They requested that the company create another issue of stock. 
As a C-Corp then, the business was able to do that. Everyone in the company bought at least one share. The action generated several hundred thousand dollars in working capital, says Wood. The purchase of shares was structured so that even entry level employees could take part, and there was a ceiling so that no one employee could get a corner on the market. A personal loan from founder Meyer, who "was interested in us succeeding and for the name of the company to continue as we are today," helped out, according to Wood. Rod Belden, who succeeded Meyer as CEO, guided much of the transition at Meyer's side, helping him gauge options and take the needed steps. Meyer's loan was paid back promptly with interest, Wood says, and no outside money ever was needed to keep the company moving forward.
On Jan. 1, 1989, the company transitioned to a 100 percent employee-owned ESOP, maintaining the same system and management. It included all the employee benefits Meyer generously had put in place and previously paid for out of profits.
Administration and Communication
Annual meetings are conducted each April and treated like stockholder meetings, complete with a catered dinner. Reports on financials, sales performance from the past year and year-ahead forecasting are detailed. Nearly two-thirds of the company's 150 employees typically attend those sessions.
Benefits and Observations
The financial outcome of the company's success "has been a godsend for everybody who was in it in the beginning and who might be giving consideration to retirement now," Wood says. "They're going to retire with an ESOP account [of a size] that they never could have saved that kind of money in their wildest dreams. It will make for a very comfortable retirement. It's just paid huge dividends for everyone."
Advice to Others
Today's ESOP participants at O.E. Meyer are happy to discuss all aspects of the arrangement with anyone who is interested, according to Wood. "We've had people call us. We've had discussions to help others understand how it works. Is it for everybody?  No. We know it's worked well for us, and we're always eager to share the story with anyone who calls."