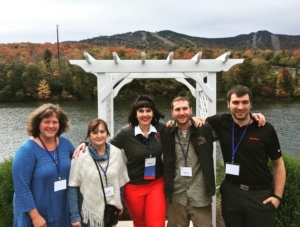 Company Origins
In 1968, Richard "Dick" Couch Jr.  and Bob Dean formed the company after they invented a water-injected plasma-arc cutting technology. Headquartered in Hanover, N.H., Hypertherm now has 1,400 associates, business partners in 93 countries and is known for its active social responsibility program.
The Decision
In 2001, anticipating their retirement was still a decade or more out, Dick and his wife, Barbara, undertook what was "partly an experiment" to see how ESOPs worked and to learn about them, says Evan Smith, current president and CEO. "They didn't need to sell the controlling interest of the company at that time; they had time to see how to make it work and how to make it sustainable."
Formulation
The company took the first step in 2001 with a 30 percent Employee Stock Ownership plan. That was expanded to a 100 percent associate stock-ownership plan in 2013.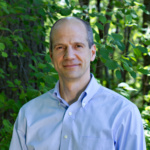 Administration and Communication
When the ESOP was first announced in 2001, the company held classes to teach associates the ESOP basics, including structure, rights, governance and obligations. When Hypertherm transitioned to 100 percent associate ownership, that big step merited a bigger effort. The firm engaged a communications consultant who designed interactive, two-hour training sessions making illustrative transactions using "monopoly money" to show employees exactly how the ESOP worked.
The firm now has an ownership communications team in place to keep all associates abreast of ESOP issues, teach new hires the fundamentals and make sure those nearing retirement have all the proper information. Team members plan activities, including October "ownership month" events and participate in ESOP Association events like Congressional visits. In addition, there is a technical advisory committee of associates who advise the ESOP trustee and provide counsel on key design decisions and other issues.
Benefits and Observations
The ESOP not only "reaffirms the values of the founders and owners," it reinforces the egalitarian culture at Hypertherm, Smith says. "Financially, of course, in an era when companies have largely abandoned pension programs, this is in effect a pension program," he adds. "Associates are retiring with much more retirement security than they might have experienced with a non-ESOP company."
The ability to maintain an independent, long-term focus is beneficial for the company, Smith says. That not only includes the federal tax shield, "which obviously improves cash flow to reinvest for long-term success," but it positions Hypertherm as "a preferred employer." While there is a general challenge for most companies in skilled workforce attraction and retention, Smith says, "That has not been a problem for us. Low turnover generally equates to higher average tenures. That, plus our no-layoff philosophy means we're retaining knowledge and skills and accumulating them throughout our workforce."
Importantly, the ESOP is a means for what Dick and Barbara Couch had wanted: A way to more closely align the interests of employees with those of the customer, producing "a winning philosophy that produced benefits for all stakeholders."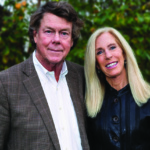 Advice to Others
At the company since 1992 and seeing both iterations of the ESOP, Smith suggests that addressing the complexities of the ESOP structure "can draw a lot of management's attention." In addition, the management team "needs to recognize that this is the implementation of a key cultural decision, so they really need to explore the questions of, 'What do you want out of associate ownership?' and 'How do you want that exercised within the company?'"
"We already had a lot of associate engagement; nevertheless, with the announcement of the ESOP comes expectations … how are we [associates] affecting decisions, what do we have the right to know, what does ownership really mean, how do associates have an active voice," Smith adds. "You don't suddenly turn the company upside down; you still have the board and senior leadership making capital allocation and business strategy decisions. But you need to be much more conscious of how you implement and communicate decisions about where the business is going."