Weiler Appoints New VP of Sales, U.S. and Canada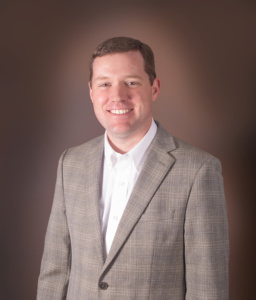 Weiler Abrasives Group has promoted Jason Conner to the position of vice president of sales for the U.S. and Canada.
Conner will now oversee all sales activities in the U.S. and Canada, including independent distribution, national accounts, field sales and manufacturers' rep groups. He will also serve as a point of contact to strengthen relationships with Weiler's end users, distribution partners and industry associations, the company says.
Conner joined Weiler in 2012 as a national accounts manager and was promoted to director of national accounts in 2015. As director of national accounts, Conner's collaborative leadership style served to strengthen the Weiler national accounts team, as well as the company's relationships with key independent business partners, according to the firm.
"Jason has demonstrated an unwavering commitment to our strategy to become a market leader," says Weiler Abrasives' Bill Dwyre, managing director – Americas. "His passion for excellence is infectious, as is his relentless pursuit of winning. He brings a wealth of experience to our channels and market segments that position him to successfully lead our sales team and provide innovative solutions to our customers and channel partners."
Prior to joining Weiler, Conner served in sales and marketing roles with Newell Brands as a territory and channel manager, partnering with independent distribution, buying groups and national accounts to drive growth of the Irwin and Lenox brands.

Abicor Binzel Adds Thompson As Key Accounts Manager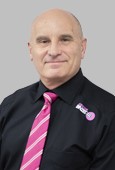 Abicor Binzel has added Tom Thompson as a new manager in the company's Key Accounts Group.
Thompson is helping to lead the Sensors and Automotive segments for Binzel as the company seeks to further improve its presence in the seam tracking arena and reach new market segments with seam tracking solutions, the company reports.
Prior to joining Abicor Binzel, Thompson was with a leading vision sensor system company in the country where we was director of sales. He has more than 35 years of experience in industrial laser applications across a variety of market segments. He will be based in the Detroit area.

In Memoriam
Herbert G. Weiler Jr.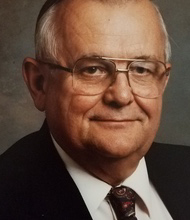 Herbert G. Weiler Jr. passed away on May 16 at Hospice of Dayton, on his birthday, at the age of 83.
Herb Jr. (known as "Junior" to his peers), started at Weiler Welding Co. Inc. in 1951. In 1967, he was promoted to vice president/general manager. In 1981, he became the president of Weiler Welding, and under his leadership, the company grew to seven locations. They included facilities in: Dayton, Moraine, Piqua, Vandalia, Springfield, and Cincinnati; and in Richmond, Ind. In 1974, Herb Jr. built an 8,000 sq. ft. building in Dayton that housed the company's corporate offices, sales and purchasing offices and arguably the first self-serve retail welding supply store in the industry.
His father, Herbert ("Tubby") Weiler Sr., started the company in 1920 and is credited as co-founder of the NWSA (now GAWDA) with V.S. ("Pops") Rice in 1945. Herb Sr. also died on his birthday on October 25, 1980, at age 81.
Herb Jr. loved inventory and servicing the retail customer. He believed that if you catered to your customer with inventory and services, you would have a customer for life. Herb Jr. also realized the value and revenue potential of the high-pressure cylinder. He did not believe in renting cylinders from others and instead purchased cylinders every chance he got. Over the life of Weiler, the company had accumulated over 70,000 cylinders.
He is survived by his wife of 61 years, Sandra, and children Herbert G. (Gretchen) Weiler III ("Bud"), Janet L. Weiler Ferguson, James C. (Deena) Weiler, Lisa R. Weiler, and 11 grandchildren.

Leslie Carr DuPuy Jr.
Leslie Carr DuPuy Jr. passed away peacefully on May 3 at home, surrounded by his family.
"Les" was born July 24, 1925, at Providence Hospital in Waco, Texas, to Leslie Carr DuPuy Sr. and Louise Romans DuPuy. He attended Waco public schools and graduated from Waco High in 1941. He  served in the Army during WWII and eventually graduated from Texas A&M University in 1948.
After working several jobs around the country post-graduation, Les returned to Waco in 1954 and purchased the Smith Oxygen Company, renaming it DuPuy Oxygen. This venture kept him continuously employed until his retirement in 1985. Les was involved with NWSA (now GAWDA) throughout his career and he developed many friends in the welding supply industry.
DePuy was a lifelong member of Central Presbyterian Church. He loved life and lived for his family, friends and the good times they shared together.
He is survived by his loving wife of 59 years, Virginia; sons Carr (and his wife LaRaine) and Cary (and his wife Mandi); and grandchildren Riley (and his wife Sarah) and Scott, Paige and Neal.
The DuPuy family would like to express profound appreciation for the numerous friends and acquaintances in the welding industry that were so important in making Les' life so richly rewarding.

Lynn Maki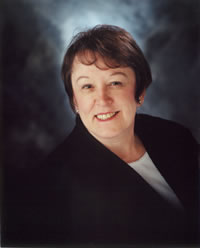 Colleagues at Computers Unlimited said a sad and final farewell to a dear friend and long-term colleague, Lynn Maki, on April 13.
Lynn started her career at Computers Unlimited as a computer programmer in 1982. She quickly moved into various management positions and eventually became director of support services. Lynn retired from the company in 2009.
At a time when computer software was a new frontier, Lynn broke "the glass ceiling" by dancing on it. She was widely known and respected among Computers Unlimited customers in both the HME and specialty gas industries. She had the ability to solve the most complex problems, a knack for smoothing ruffled feathers and a never-ending customer service ethic. Lynn loved her job and went above and beyond, always making sure that customer projects were accomplished when they were pledged to be.
Her colleagues will miss most of all the things Lynn carried with her throughout her life and her career: her infectious smile, her ability to make friends with everyone she met, her constant old-school Montana work ethic and her kindhearted spirit.

Leo T. Henkemeyer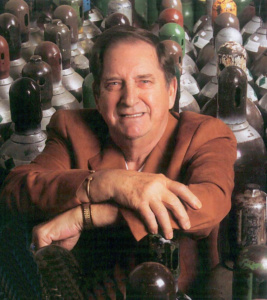 Leo T. Henkemeyer passed away peacefully on May 7, surrounded by family, at the age of 87.
He was born June 20, 1930, in St. Cloud, Minn., to Joseph and Florence (Benoit) Henkemeyer. He was a resident of St. Cloud most of his life, owning and operating the company Central McGowan for many years.
The life Henkemeyer lived was that of an extraordinary man, someone whose general passion in life was to give back to his community and his company in many ways. He spent the majority of his life and career enjoying every minute that he owned and operated Central McGowan, and his desire to see the firm thrive existed until the day he passed. He also believed in living life to the fullest and was always positive in spirit. He enjoyed spending time with his family and animals. He loved hunting, fishing and his place in northern Minnesota, where he spent the majority of his final years. He was a very private person and liked to remain anonymous in the many charitable acts he was involved in over the years. He created many friendships, valued his relationships and ultimately built a foundation of success in his life that will continue his legacy in the years to come.
Without him, Central McGowan would not exist as it does today, for it his leadership that built the foundation the company operates with today. Henkemeyer believed that he had "50 families – not just 50 employees – 50 families that I'm responsible for." He meant this and cared about every family member within Central McGowan until the day he passed.
Survivors include children, Cynthia Francis of St. Cloud, Michelle Henkemeyer of Clearwater and Lynnette Tucker (Michael) of Colorado. Also surviving are eight grandchildren, eight great-grandchildren and his brother, Roger Henkemeyer, of Apple Valley. Memorials may be made to the American Cancer Society.