Chemweld USA Announces New Vice President of Sales and Marketing
Chemweld USA announces Richard W. Connelly as Vice President of Sales and Marketing. Connelly will be responsible for the leadership of the Chemweld's sales team as well as coordinating the efforts of their national network of manufacturer's representatives.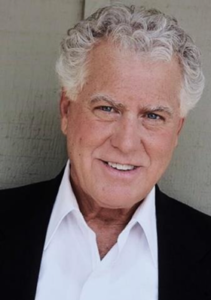 Connelly is a well-known figure in the gases and welding industry with over 40 years of experience. He has served in executive officer positions both domestic and internationally and is a lifetime member of AWS with published contributions for the advancement of welding and safety in the workplace.
In addition, Connelly has a proven record of facilitating long-term business relationships with both customers and industry representatives. President Linda Smith states, "Rich's strong winning attitude and dynamic personality are assets that will complement and enhance Chemweld's ability to meet the needs of our customers as we continue to provide alternative fuel gas solutions to the metalworking industry."
Computers Unlimited Celebrates 40th Anniversary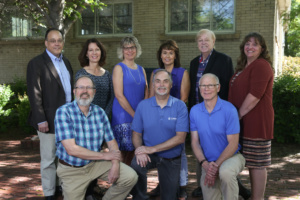 Computers Unlimited, developers of TIMS Software, is celebrating its 40th Anniversary this year. Co-founded by Dr. Mike Schaer in 1978, today, David Schaer is the President of Computers Unlimited overseeing three different software application divisions for three distinct industries, staffed by over 180 employees.
Computers Unlimited began by servicing a local industrial gas and welding company that needed an integrated software solution to help their business run smoother. Under Mike Schaers' guidance, software developers were tasked with creating a product to answer a growing need for this industry. In the early 80s, the company expanded into the home medical equipment (HME) industry when a customer needed new functionality to process medical claims and track medical oxygen. Then in 2010, the company acquired a local software company servicing the needs of the audiology and speech, language and pathology industries.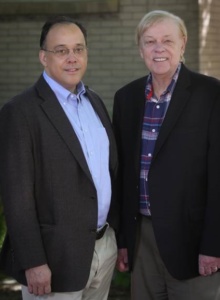 Computers Unlimited prides itself on listening to the needs of its customers. "The new frontier is about connected and open systems," David said. "We are achieving this by making TIMS mobile and the TIMS platform open. The world has gone mobile and so has TIMS."
David added, "The development of 3 new smartphone apps called TIMS Assistant, TIMS Delivery and TIMS Plant are a reflection of our DNA — our people make it happen. I'm very proud of the fact that our staff members are long-term, which is something you don't see too often in today's business climate. We all share the same vision, to meet the ever-changing needs of our users."

DataOnline Completes Acquisition of Independent Technologies
DataOnline, a leading global provider of Industrial Internet of Things (IIoT) solutions, announced today that it has completed the acquisition of Independent Technologies. Along with DataOnline's recent acquisition of Germany-based Wikon GmbH, the combined business will serve more than 1,000 customers in 75+ countries across Europe, Asia and the Americas. Independent Technologies, founded in 1985, is a diversified provider of hardware, software and services to the telecommunications, oil and gas and power industries. Its brands include Enertrac, Wintel and Sheyenne Dakota. The largest division, Wesroc, is the leading provider of IIoT solutions to the North American propane market, offering cellular, satellite and LoRa technology.
"We are excited to have Independent Technologies/Wesroc as part of DataOnline," said Rob Barnacle, President of DataOnline. "This combination is a perfect fit for us and solidifies our already strong presence within the North American IIoT market. We look forward to the partnership and are excited to leverage the capabilities at each organization to develop better solutions for our customers."
"We're leveraging our scale and expertise in multiple monitoring segments — industrial gas, LPG, LNG, CO2, oil and gas and water — to provide unparalleled service and customer outcomes," said DataOnline Chief Operating Officer Chet Reshamwala. "We are focused on partnering with our customers to enable improvements in safety, efficiency and service to their own customers."
The companies' combined engineering resources will drive innovation in areas like low-power wide-area network (LPWAN) technologies, hardware reliability, battery life, mobile access, route planning/scheduling and predictive analytics.
AWISCO Acquires New York Welding Supply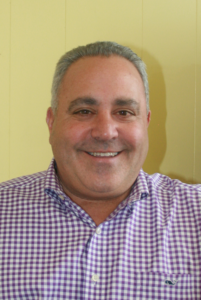 AWISCO, a leading supplier of compressed gases and welding equipment in the New York tristate area, has announced the acquisition of New York Welding Supply. The Brooklyn, New York company is a distributor of welding equipment and supplies as well as industrial gases.
"I am very excited about the New York Welding Supply acquisition," said Lloyd Robinson, AWISCO President. "Brooklyn has been an underserved market for AWISCO and I am very happy that AWISCO will now have a Brooklyn location to better serve our Brooklyn-based customers."