Weiler Abrasives Group Expands Brand Globally
Weiler Abrasives Group, a leading provider of abrasives, power brushes and maintenance products for surface conditioning, announced the rebranding of the European division of the company. SWATYCOMET d.o.o. in Maribor, Slovenia is now Weiler Abrasives d.o.o. and Toroflex GmbH in Bindlach, Germany is now Weiler Abrasives GmbH.
The rebranding reinforces the vision, mission and values of Weiler Abrasives in the global market, joining all regions in their focus to build lasting partnerships with customers and deliver innovative cutting, grinding and finishing solutions worldwide — under a unified corporate brand.
"We are excited about our recent global rebranding and have undertaken this transition to benefit both our customers and our employees," says Chris Weiler, CEO, Weiler Abrasives Group. "We want them to see us as one company with common values and common goals. It is our vision to be a market leader and to differentiate the Weiler brand through innovation and trusted global leadership."
The acquisition of the European division in 2015 expanded Weiler's global reach and added a larger offering of organic and vitrified abrasives to its product lines to serve the welding, metalworking and general industrial markets. With the corporate rebranding, all product brands offered by the companies will remain the same, as will the location of the current head offices and business units.
This rebranding comes only months after Weiler announced the expansion of its Cresco, Pennsylvania global headquarters facility as it continues to invest in lean manufacturing and factory automation. This location, together with its facilities in Europe and South America, will work to forge growth, operational excellence, innovation and global leadership in the abrasives market.
Cyl-Tec Hires New Sales Specialist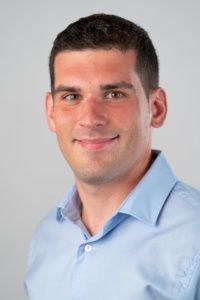 Andrew Krupnicki has joined Cyl-Tec as their Inside Sales Specialist for North, Central and South America. He has a master's degree from the University of Rochester and is fluent in English, Spanish and French.
Hypertherm Introduces New Corporate Venture Capital Arm to Support Emerging Advanced Manufacturing Technology
Hypertherm, a U.S.-based manufacturer of industrial cutting systems and software, today announced the formation of Hypertherm Ventures, a new corporate venture capital (CVC) arm, to foster greater interaction with the technology venture community.
Encompassed by a goal of helping advanced manufacturing deliver positive change to the world, Hypertherm Ventures is seeking partnerships with universities, startups, entrepreneurs and early-stage companies to commercialize advanced manufacturing technology in strategic interest areas. Those areas include industrial cutting, welding and thermal processing; robotics and automation; machine learning and augmented intelligence; industrial Internet of Things; additive manufacturing/3D printing and nanotechnology.
"Just as we began 50 years ago with an invention that made plasma cutting commercially viable for the first time ever, we look forward to supporting other entrepreneurs as they work to bring their inventions to life," said Nathan Pascarella, Hypertherm Ventures' business development manager. "If you are an entrepreneur or leading an early-stage company in advanced manufacturing within our strategic interest areas, Hypertherm Ventures would love to hear more about you and your business."
Hypertherm believes its experienced leadership team, combined with a wide range of advanced manufacturing process experts proficient in lean, Six-Sigma and similar methodologies, will benefit entrepreneurs and early-stage companies. In addition, Hypertherm can support venture partners through its expertise with advanced technology development, engineering, complex supply chain management, global service and distribution networks, as well as a track record of marketing and selling new products.
IN MEMORIAM:
Ronald L. Giesen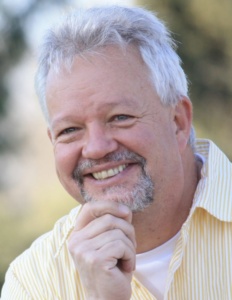 Ronald L. Giesen, age 59, of New Prague, Minnesota, died suddenly with his family at his side on Thursday, Nov. 1, 2018 at Mayo Clinic Health System – St. Mary's Hospital Campus in Rochester. Ron was born the ninth of eleven children on Jan. 14, 1959 in New Prague to William F. and Helen M. (Maguire) Giesen. He was raised in the Union Hill area, graduated from New Prague High School and went on to attend NEI College of Technology. Ron started with MVE and continued on when it became Chart Industries. He had just celebrated his 40th year with the company and currently served as Senior Service Technician–Microbulk Mobiles & Meters. He was also a proud and dedicated public servant for almost 30 years as an EMT with New Prague Ambulance.
Ron was a member of the St. John's Church Choir. He was very active in youth sports and was a wonderful mentor to countless young people while coaching baseball, hockey and basketball. His love of sports saw him playing Union Hill baseball his entire life, most recently with the Union Hill Pitbulls. He enjoyed all Minnesota sports teams, but the Gophers held the number one spot in that category! The greatest joy in his life, however, came from his children and grandchildren; he was so proud of all their accomplishments and activities and could easily have been given the grandpa of the year award!
Ron is survived by his fiancé, Debe Bohnsack of New Prague; children, Brent (Lydia) Giesen of Duluth, Eric Giesen & fiancé, Krysten Heaslip of Waconia, Madison Giesen of New Prague; step-children, Jessica Bohnsack (Bryan) of Mineral Point, WI, Ashlee (David) Bernau of Fountain, MN, Brittany (Brett) Johnson of Elko New Market; grandchildren, Bryden, Rylie, Brianna, Reid, Addison, Miles, Carter, Trevor, Devin; siblings, Joan (Larry) Kitlen of Temple, TX, William (Noreen) Giesen of New Prague, Edward (Linda) Giesen of Shakopee, Gary (Sonie) Giesen of Lagrangeville, NY, Dolores (Kenny) Kalina of Le Center, Kevin (Patty) Giesen of New Prague, Andrea Hall of Springfield, MO, Daniel (Deneen) Giesen of Mohnton, PA, Leo (Jodi) Giesen of New Prague and Helen (Skip) Hawn of San Antonio, TX. He is preceded in death by his parents and his brother-in-law, Ernie Hall.
Condolences may be shared with the family at www.bruzekfuneralhome.com.
Charles Kevin LaDue
Charles Kevin LaDue passed away in Dallas, Texas on Monday, Oct. 29, 2018. Kevin was born in Dallas on Feb. 15, 1961, attended St. Rita Catholic School, graduated from Jesuit College Preparatory School '79 and obtained a B.A, in Psychology from Southern Methodist University in 1983. He was a member of the Alpha Tau Omega Fraternity and was honored to be the "Peruna Runner" for SMU during the successful 1981 and 1982 football seasons.
Kevin devoted his entire professional career to Rochester Gauges, Inc. and Gas Equipment Company of Dallas, Texas. Along with his father, Jack, brother, Rick and cousin, Skeeter, Kevin continued as one of the third-generation family members to provide high-quality measurement devices and other related products for the petrochemical market. RGI/Gas Equipment is a worldwide manufacturing company with locations in Dallas, Mexico, Belgium and China and distribution points throughout the United States. Kevin was specifically involved with operations for Rochester Gauges and continued the development of the Mexico City manufacturing division. Kevin's love for the family business increased with each passing year and he devoted himself to leaving behind a successful and stable organization for the future.
Kevin adored his wife, Amy and children, Katie and Jack LaDue. Despite his fading energy as he battled leukemia, he made every effort to be involved in his twins' activities. He assisted a group of Katie and her friends in establishing an independent robotics team, The Undergraduate School of Carrots, and he also sponsored Jack's team, The Dallas Rowing Club, by purchasing a truck for transporting food and supplies to rowing events. The family enjoyed spending time together at their favorite vacation spot in Crested Butte, Colorado, and they were always amused by the antics of their small pack of Jack Russell terriers. Kevin was an ardent football fan, rooting for his Dallas Cowboys and SMU Mustangs, and he was a deadeye shot with a shotgun and rifle. He enjoyed skiing, golfing and scuba diving with his best friends. Amy remained steadfast by his side throughout his many medical challenges. Kevin and Amy's everlasting love for each other will live on through their children.
The final two years of Kevin's life, though physically challenging, were deeply enriched by the loyal friendship of the men of 3041 Joint Venture. Other dear friends from business as well as family members comforted Kevin during very difficult and long days in the hospital. Kevin also extended his life with the help of Dr. Brian Berryman by receiving a stem cell transplant. Thanks to an anonymous stem cell donor, Kevin gained precious time with his family and friends.
Kevin was preceded in death by his father, Jack Whyte LaDue. He is survived by his mother, Dorothy Demarest LaDue; his wife of 22 years, Amy Burt LaDue; and his children, Mary Katherine "Katie" LaDue and Jack Richard LaDue. He is also survived by his sister, Suzanne LaDue; brother, Jack Richard LaDue; nephew, Chase LaDue; niece, Parker LaDue; sister, Barbara LaDue; nephew, Matthew Nitishin and wife Brooke; nephew, Luke Nitishin; cousin, M.J. "Skeeter" LaDue and wife Cheryl, and their sons, Mason, Clayton and Justin LaDue.
DKMS is an organization committed to increasing stem cell donors worldwide in the fight against blood cancer. In lieu of flowers, please see Kevin's special link at dkmsgetinvolved.org to make a contribution or join the registry of potential stem cell donors.