DataOnline and Computers Unlimited Establish Partnership for the Industrial Gas Market
DataOnline and Computers Unlimited have announced a new partnership focused on the industrial gas marketplace.
This partnership offers customers an automated integration between DataOnline and CU solutions to optimize the delivery process and minimize road miles, all while helping ensure product availability. DataOnline gathers and manages tank monitoring data (including volume, temperature, pressure and other parameters) and offers this operating information to CU and its industrial gas customers via a secure and highly reliable connection.
Robert Barnacle, DataOnline president, commented, "DataOnline is always looking to expand the capabilities of our industrial IoT platform for the benefit of our customers. By offering this integration, our customers can eliminate runouts and needless deliveries, speed responsiveness and more tightly manage their industrial gas tank fleets."
David Schaer, Computers Unlimited president, added, "Our customers have been asking us to automate the process of gathering and integrating tank monitoring data to drive cost savings on tank management and deliveries. By integrating DataOnline tank data with the TIMS Bulk Gas Manager module, they will realize significant savings in logistics, processing time and labor costs."
As customers drive to streamline the monitoring of industrial tanks and other industrial assets, the highly collaborative DataOnline and Computers Unlimited technical partnership offers significant operational savings and customer satisfaction improvements.
Weiler Abrasives Appoints New Abrasive Specialists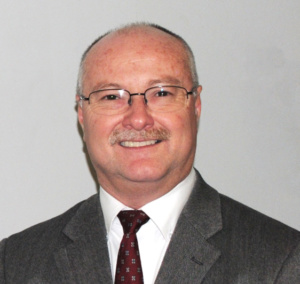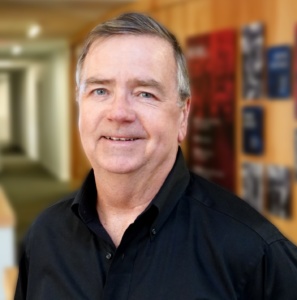 Weiler Abrasives, has announced two new positions within the company to serve key metal fabrication industries. David Jescovitch has taken on the role of abrasive specialist manager and Ron McCarthy is now an abrasive specialist.
Jescovitch has worked with Weiler Abrasives for over 34 years in various roles, most recently serving as senior district sales manager. Now Jescovitch will manage a team focusing on customers in the metal fabrication market.
"We are pleased to have David in this new role. He has demonstrated the dedication, technical acumen and knowledge to succeed at working with customers in our target end markets, as well as having decades of experience with our distributor partners," said Jason Conner, vice president of sales – U.S. and Canada.
In his new role as abrasive specialist, McCarthy will support Jescovitch and other team members in their efforts to bring abrasive solutions to the market and grow Weiler Abrasives' presence. McCarthy was formerly a Weiler district sales manager for over 10 years.
"Ron is an expert at providing value-added solutions to our customers and is a true partner who can help welders and fabricators solve their toughest surface conditioning challenges," said Conner.
Tech Air Announces Acquisition of Scully Welding Supply and Propane Service
Tech Air announced that it has acquired Scully Welding Supply Corporation and Scully Propane Service Corp (together, "Scully") of Collingdale, Pennsylvania. Scully is a distributor of propane, industrial and welding supplies, and industrial gases servicing the greater-Philadelphia region from its four locations. This is the 27th add-on acquisition for Tech Air under the ownership of CI Capital.
Founded in 1947, Scully serves Southeastern Pennsylvania with residential and commercial propane, industrial gases and welding supplies, as well as installation and repair services. Scully's large and diverse customer base across a broad region provides Tech Air with an attractive opportunity to achieve scale and synergies with its existing business in surrounding areas.
"We are excited to gain the assets, resources, and expertise of a group with such a strong and well-established reputation," said Myles Dempsey, Jr., Tech Air chief executive officer. "We welcome the team to Tech Air and look forward to sharing success as we continue to build our business together."
Joost Thesseling, managing director at CI Capital, said, "We are pleased with the progress that Tech Air continues to make as it builds a truly national business with significant gas distribution and welding supply operations from its beginnings as a regional company. The acquisition of Scully represents another high-quality transaction for Tech Air as the company executes its growth strategy."
Airweld Sponsors Charitable Child Fitness Organization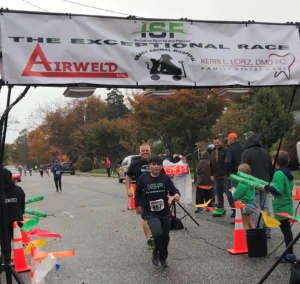 Airweld, Inc. is a proud corporate sponsor of Inclusive Sports and Fitness of Holbrook, New York, a nonprofit organization whose mission is to provide skilled therapeutic, fitness and habilitation services that maximize a child's capacity to play sports and recreational activities. They work with children on the autism spectrum, hoping to level the playing field for all. One of ISF's fundraising activities is an annual 10K race.
"I am delighted to report that in conjunction with select sponsors and individual race participants, we've raised more than $50,000 over three years in support of ISF's mission," said Airweld President Eric Lundquist. "Airweld has an active community outreach program and strives to support organizations like ISF that help children with developmental challenges," he added.
Airweld race participants included Lundquist, his son Luke, AR Managers Angela Failla, Celena Blanch and Celena's sister, Celeste.