Butler Gas Names Third-Generation President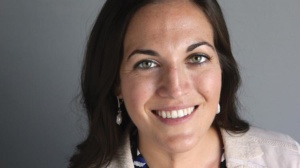 The Butler Gas Products Company board of directors has elected the company's chief operating officer, Abydee Butler Moore, to the office of president effective January 2019. Abydee purchased minority shares of the business in 2015 and has been in the role of executive vice president since 2016. She serves as the company's third president in its 71-year history.
As the third-generation owner of Butler Gas, Abydee grew up around the business and has been full-time with the company for ten years. Abydee is the granddaughter of founders Jack and Millie Butler, and daughter of chief executive officer Jack Butler and treasurer Elissa Butler.
Abydee graduated from Clemson University in 2009 with a Bachelor of Science degree in marketing. Continuing her business education, Abydee became a graduate of the Entrepreneurial Fellows Class of 2010, awarded through the University of Pittsburgh Joseph M. Katz Graduate School of Business. She is also extremely active in their Institute for Entrepreneurial Excellence, participating in seminars, peer forums and as a mentor for the Entrepreneurial Fellows Classes. Pittsburgh Business Times named Abydee in their Fast Trackers Class of 2016, featuring local business entrepreneurs and young executives.
Within the gases and welding industry, Abydee is the President-Elect of GAWDA and also serves on the Board of the International Oxygen Manufacturers Association (IOMA). She is a co-owner of AESop Equipment Leasing, LLC. Abydee served as the networking coordinator for Young Professional Women in Energy (YPWE) in 2013, and is a Past President of the Greater McKees Rocks Area Rotary Club (2016, 2017).
SureWerx Acquires Jackson Safety and Wilson Brands from Kimberly-Clark Professional
SureWerx has acquired the Jackson Safety and Wilson Safety brands from Kimberly-Clark Professional. The acquisition includes the industrial welding business along with select portions of the industrial personal protective equipment (PPE) businesses. Together, these comprise welding helmets, welding accessories, welding powered air purifying respirators (PAPR,) welding barriers, industrial respiratory, face protection, head protection and hearing protection categories.
"We are very excited to welcome Jackson Safety and Wilson to SureWerx's growing portfolio of world-class brands" said Bill Jeffery, senior vice president of corporate and brand development at SureWerx. "We know that our customers appreciate the rich history behind both of these brands, along with the high standards of quality and safety that they represent. We are delighted to take another step forward in our goal to become a global leader in worker safety and productivity."
Weiler Hires New Director of Sales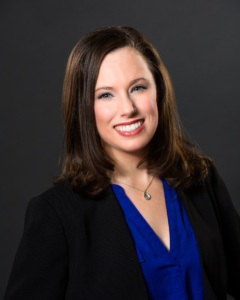 Weiler Abrasives has announced the promotion of Jennifer Hawkins to director of sales – West.
Hawkins has been employed with Weiler Abrasives since August 2013 when she joined the company as a district sales manager covering Houston and the surrounding areas. Since then, she has served in additional sales capacities of increasing responsibility at the company.
In her new position, Hawkins will lead a team of district sales managers that are focused on executing the Weiler Vision and Strategy with distributor business partners at the local level. She will also be responsible for delivering the Weiler Value Package in a way that creates mutually beneficial growth for Weiler Abrasives, distributors and end users by providing value-add solutions, innovative new products, marketing support and training focused on safety and the proper use of Weiler products.
"Jennifer understands the needs of our distributor business partners, and she has seen the challenges that our end users face every day," said Jason Conner, vice president of sales – U.S. and Canada. "We are very excited and fortunate to have such a strong, experienced leader like Jennifer in this important role."
Rotarex has a New Address
Rotarex, Inc. has changed the location of its North American headquarters. They can now be reached at:
ROTAREX, INC.
101 Bilby Rd, Building 2
Hackettstown, NJ 07840-1753
724-696-4340 FAX: 724-696-4364
Central Welding Supply has Moved
Central Welding Supply has relocated their Alvin, TX supply store. They can now be reached at:
CENTRAL WELDING SUPPLY, INC.
2630 East Highway 6
Alvin, TX 77511
281-388-1570 FAX: 281-388-1574