F&M MAFCO Welcomes New Vice President of Sales and Marketing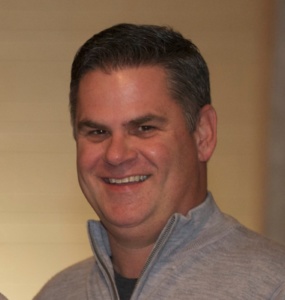 Timothy Fries has joined F&M MAFCO, Inc. as their new vice president of sales and marketing. Fries has over 20 years of sales management and leadership experience in parallel markets, as well as extensive experience developing new business opportunities and creating customized solutions to fit customer needs.
The company notes that Fries' strong winning attitude and personality are assets that will complement and enhance F&M MAFCO's ability to meet the needs of its customers as they continue to provide quality, innovative products to the marketplace.
Dale Oxygen Named to Pennsylvania Business Central Top 100
Dale Oxygen, Inc. has been named a Top 100 organization by Pennsylvania Business Central. According to PBC, this year's Top 100 are leaders in their chosen fields, bringing new ideas, technology and services to their counties and spheres of influence.
Established in 1939, family-owned Dale Oxygen, Inc., is celebrating 80 years of manufacturing and distributing industrial and medical packaged gas products and is a specialized expert in the distribution and service of welding, cutting, safety and industrial tool products. Their portfolio of industrial and medical gas products also covers bulk gas programs for specialized high-volume customers. Currently, Dale Oxygen services customers in 13 counties throughout central Pennsylvania. Established and headquartered in Johnstown, Pennsylvania, with two branch operations in Indiana and Altoona, Pennsylvania, Dale Oxygen has become a regional leader servicing manufacturing, healthcare, educational and environmental markets.
Kairys Joins CP Industries as VP of Sales and Marketing
CP Industries has hired industry-veteran Tom Kairys as their new vice president of sales and marketing. Kairys brings a wealth of relevant industry experience to the role, having served in sales leadership roles within the industrial gas market segment. He will oversee all sales operations and marketing activities, with an enhanced focus on CPI's overall product portfolio and commercial capabilities.
"Tom is bringing unparalleled industry experience to CPI that will help us execute the company's long-term strategic sales plan," said CPI President Michael Larsen.
"I am really excited to join the team at CP Industries," Kairys said. "Our diverse product line and ability to deliver products tailored to the customer's needs that ultimately will help enhance their business will provide CPI with sustainable growth for years to come. We are in a really good spot and the future looks very bright."
IOMA Management Change
The International Oxygen Manufacturers Association has changed management/leadership.  IOMA is now managed by Brickell Tiller and Associates, LLC, with locations in the U.S. and Europe. Their contact information is as follows:
Phil Brickell is located in the U.K. and can be reached at:

[email protected]

or +44 7751 215079.
Michael Tiller is located in the U.S. and can be reached at:

[email protected]

or +1 (703) 501-8581.
Gas Innovations Introduces New Website and Catalog
Gas Innovations has launched a new 2019 website (http://gasinnovations.com) featuring an all-in-one page of hydrocarbon products. Each page contains gas data, C of C, SDS, purities, and packaging details.
In addition, they have introduced a new 38-page Hydrocarbon and Specialty Gas Catalog that can be accessed here.
Chart Moves Microbulk Repair Operations
Chart Industries has announced that microbulk repair operations have moved out of their Canton, Georgia facility. Coverage for Perma-Cyl tank repairs will now be at the McCarran, Nevada facility on the west coast and the Brentwood, New Hampshire facility on the east coast. Please contact them at 1-800-231-8276 for additional information.
CGW Abrasives Changes Accounts Payable Address
Effective March 4, 2019, CGW Abrasives has a new remit to lockbox address. The new address for accounts payable is as follows:
Abrasic 90, Inc.
P.O. Box 925
Bedford Park, IL 60449-0925