Messer Group and CVC Close Acquisition of Linde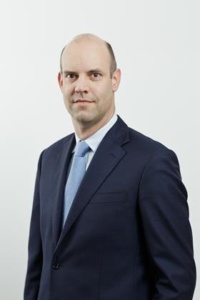 Messer Group and CVC Capital Partners Fund VII recently announced the completion of the planned acquisition of certain businesses in North and South America from Linde plc, launching a new name in the Americas market. Messer Americas offers largely the same products, services and people customers have come to know and trust. Together with Messer Group, the company represents a USD $3 billion global enterprise that includes presence in the Americas, Europe and Asia.
"I am proud to serve as CEO of Messer in the Americas, a continuation of my prior role," said Jens Luehring, president & CEO of Messer Americas. "While we have a new name, we draw on a rich heritage of safely and reliably supplying gases, innovative technologies and application expertise to meet our customer needs. We are a technology and applications leader with the industry knowledge and applications expertise to meet customer needs across industrial, food, medical, chemical and electronics industries, and our mission is to become the premier supplier of choice in the Americas, with excellent speed to market and an entrepreneurial spirit."
With over 70 production facilities in 5 countries across North and South America, Messer Americas is one of the largest industrial gas companies in this region. As part of The Messer Group, the company offers over 120 years of proven expertise in the safe and reliable production and delivery of industrial, medical and specialty gases.
Indiana Oxygen Announces Three Executive Promotions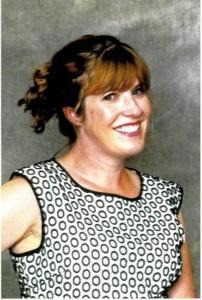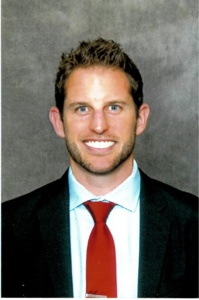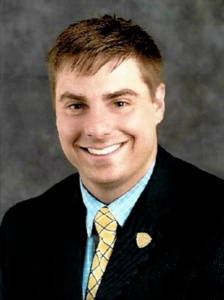 Indiana Oxygen Company has announced three employee promotions.
Anne Brant Hayes has been promoted to vice president/corporate counsel for Indiana Oxygen. She graduated from Indiana University with a business major in 2001, and from the Indiana University School of Law in 2004. After passing the bar, Hayes was a prosecutor for Marion County, and later became a member of the Labor Law Department of Barnes & Thornburg. She joined Indiana Oxygen in 2010 and recently served as CFO.
Jay Brant has been promoted to vice president/chief information officer. Brant graduated from Indiana University in 2006 and from Lincoln Electric's Field Sales Training Course in Cleveland, Ohio. He was hired by WestAir of San Diego, California and was the territory manager out of the Oceanside, California branch for three years before joining Indiana Oxygen in 2010. He served as the southern territory manager before becoming CIO, overseeing Indiana Oxygen's I.T. and eCommerce.
Josh Davidhizar has been promoted to chief financial officer. Davidhizar graduated from Bethel College with an accounting degree in 2008 and earned his CPA license in 2011. He graduated from the University of Notre Dame's Executive MBA Program in 2018. Davidhizar served as senior audit consultant at the University of Notre Dame in South Bend, Indiana for several years before joining Indiana Oxygen in June 2018 as their controller.
AWISCO Welcomes New Branch Leaders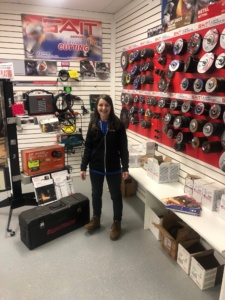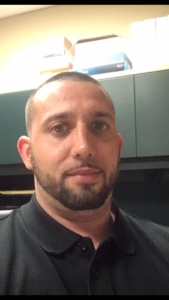 AWISCO has announced two new branch leaders, Kathy Isgro and Jerry Ott.
Isgro previously worked in inside sales at AWISCO's West Milford, New Jersey location and is excited to take on her new role at the company's Branchville, New Jersey location. "I have a lot of experience with AWISCO from West Milford and working with a very experienced manager who helped me grow into being able to take on this new position," Isgro said. "I am looking forward to the challenge of taking that experience to a new level here and revitalize this location to the standards of what customers can or should expect from AWISCO."
AWISCO is also happy to welcome Jerry Ott as the new branch leader of AWISCO West Babylon. "I look forward to making West Babylon the best welding, industrial and compressed gas supplier on Long Island and revealing our upcoming showroom renovations to our customers," Ott said.

F&M MAFCO Welcomes New Midwest Regional Sales Manager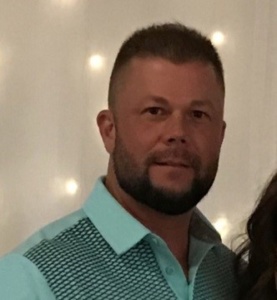 F&M MAFCO, Inc. has promoted Matt Miller to Midwest regional sales manager. Miller will oversee and manage salesmen in the Midwest region, which includes Ohio, Kentucky, Indiana, West Virginia, Western Pennsylvania, Michigan, Wisconsin and Illinois.
Miller has been with F&M MAFCO for over 12 years in their outside sales department. According to the company, he has been a key component in landing and maintaining some of our company's largest customers, and his industry knowledge, tireless work ethic and relationship building skills will benefit him in his new management role. Miller will be directing new business development initiatives and collaborating with his peer managers to achieve increased business opportunities in the Midwest region.
Weldcoa Promotes Heard to Director of Marketing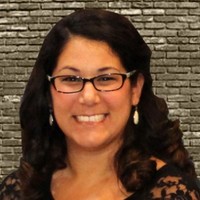 Weldcoa has announced that Melissa Heard has been promoted to director of marketing. Heard joined Weldcoa in 2012 as their marketing manager. Prior to serving with Weldcoa, she was the marketing coordinator at Sellstrom Manufacturing. She graduated from Judson University with a B.A. in business administration, with a concentration in marketing and a minor in visual communications/graphic design.
"From the very beginning, Melissa has been an excellent addition to the Weldcoa team, " said Hector Villarreal, Weldcoa president.  "Somehow, through the ups and downs, she has maintained a constant level of creative energy and positivity.  She is a wonderful combination of the virtues and vices that I admire in a person."
Xiris Automation Adds Two Dozen Sales Representatives in North America
Xiris Automation, Inc. has added four outside sales representatives in Canada and twenty outside sales representatives in the United States.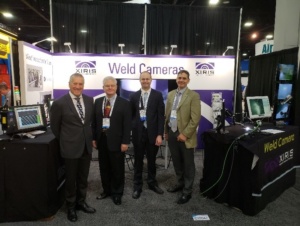 Norm Sted, director of sales for North America stated, "We feel strongly that Xiris has the best welding cameras in the industry; however, that is not enough, we must also have the best technical sales support." The company noted that the new representatives have extensive experience in the welding industry and will provide a swift response to distributor requests for product demonstrations and training in order to help customers improve their overall welding, manufacturing and fabrication by providing "better images, better decisions and better process control."
Hydrostat Celebrates 20 Years in Business
Hydrostat, Inc. is celebrating its 20th year in the cylinder requalification business. From its humble beginnings with four employees and 6,000 square feet of leased space, Hydrostat has grown to occupy more than 45,000 square feet and now employs about 40 staff members. Hydrostat provides service to a variety of different gas industries, including requalifying, repairing and refurbishing cylinders and tanks used to house high-pressure, low-pressure and liquid gases. According to the company, Hydrostat has one goal in mind: ensuring cylinders and tanks are safe for continued use. Hydrostat will be hosting an open house celebration on May 9, 2019, with free safety training by the Minnesota Propane Association as well as facility tours.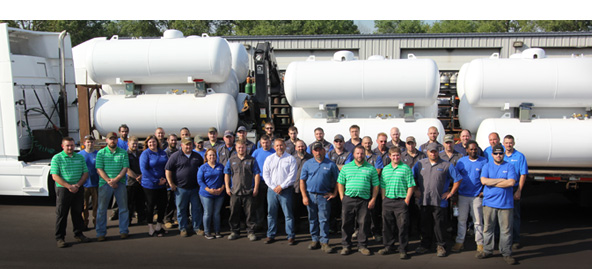 Exocor Welcomes Atteberry to Sales Team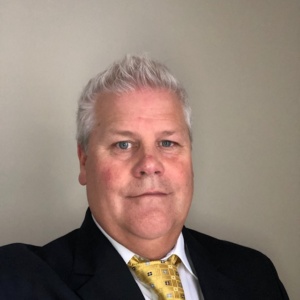 Michael Atteberry has joined Exocor as their new Territory Manager ‒ Southeast USA covering Florida, Georgia, Alabama and South Carolina, extending the company's geographical reach further into the USA.
"Atteberry brings with him over 25 years of experience with filler metal sales and management, along with the technical skills that customers have come to rely upon," said Paul Kinsella, Exocor president and chief operating officer. "His entrepreneurial spirit will be a great addition to Exocor with our continued promotion and growth of the Executive filler metal product line."
Ratermann Manufacturing Welcomes New Label and Custom Imprint Manager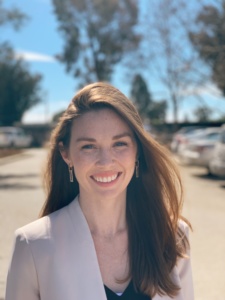 Mary Ratermann-Carter has been promoted to manager of the Label and Custom Imprint Division at Ratermann Manufacturing. In addition to supervising the entire label production department, she works closely with customers helping them develop customized products that fit or enhance their branding and service needs. Another part of her job entails overseeing the label compliance team, which works directly with OSHA, DOT, CGA and FDA to ensure all labels are complaint with regulatory requirements.
"We spend a lot of time sourcing the best materials and testing our labels to make sure customers receive something that exceeds and outlasts their expectations," Ratermann-Carter said. "For example, our ink is UV cured so it continues to strengthen with light exposure. We have an in-house printing team that is cross-trained in compliance and design. This department is able to accommodate almost any customer request for labels, including a wide variety of custom shapes and sizes. We stay current with compliance requirements by working directly with OSHA, DOT, CGA and FDA and keep our customers up to date. I take a lot of pride in this department — I really want it to be the very best in the industry."
Prior to this promotion, Ratermann-Carter worked in customer service within the label and custom imprint division. She has a B.A. from the University of San Francisco.
Wire Wizard Adds Three New Technical Sales Team Members



Wire Wizard has added three new technical sales team members.
Benjamin Dawson has joined the Wire Wizard Team as technical sales representative for Michigan. Dawson holds a Bachelor of Business Administration (BBA) from Central Michigan University and brings 20 years of experience in the welding and robotics integration industry. Based in the Detroit area, he is conveniently located in the heart of Michigan's automotive manufacturing center.
Scott DeBolt is now the technical sales representative for Indiana and Illinois. DeBolt comes to the Wire Wizard Team as a highly qualified welding professional with over 15 years in OEM equipment sales and distribution experience in the upper Midwest.
Heath Jackson is the new technical sales representative for Tennessee, Alabama and Mississippi. Heath holds a BBA from Mississippi State University and an MBA from the University of Tennessee. Heath joins the Wire Wizard Team with over 25 years of industrial sales experience.