Responsive Respiratory Expands Into the CPAP Market with Purify O3 CPAP/BiPAP Ozone Sanitizer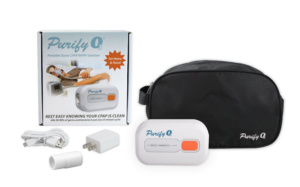 Responsive Respiratory has entered the CPAP market with a new portable Purify O3 ozone sanitizer. The Purify O3 sanitizer utilizes ozone technology to disinfect CPAP and BiPAP equipment, including masks, tubing or humidification chambers in just 35 minutes. The sanitation cycle is quick and whisper quiet, killing 99.99% of bacteria and germs.
"The addition of the Purify O3 to our product line was a natural extension," said Tom Bannon, Responsive Respiratory president. "The CPAP and oxygen therapy markets go hand in hand — so many of our provider partners offer both, it was a logical fit to extend into the market, to offer this affordable, simple to use sanitizer to our customer base."
Purify O3 features a compact and lightweight design with a rechargeable lithium‐ion battery — ideal for use at home or on-the‐go. The unit stores and sanitizes in the included carry case — making Purify O3 an excellent choice as a disinfection solution for patients who travel or are short on space. "The Purify O3 sanitizer comes as a kit and includes everything the patient needs to sanitize their PAP equipment — no adapters, filters, pre‐wash solutions or replacement bags are required," explained Bannon. "The complete kit offering is key for both providers and patients. Patients need access to a sanitizing option that is user‐friendly and available at an affordable price point. Providers appreciate the simplicity of the product offering — with only one item to stock."
Norris Cylinder Awarded ABS Certification
Norris Cylinder recently achieved a facility certification by the American Bureau of Shipping (ABS) to manufacture high-pressure compressed gas cylinders for offshore and marine industry applications. Norris Cylinder is the only manufacturer of high-pressure steel and acetylene cylinders in the United States.
ABS's stringent review of Norris Cylinder's capabilities demonstrates that the company successfully meets or exceeds the established regulatory standards for cylinder manufacturing. With this facility certification, Norris Cylinder is approved for manufacturing high-pressure accumulator vessels as well as pursuing additional cylinder type approvals to support customer needs related to maritime uses of cylinders.
Fred Grindle, Norris Cylinder's vice president of quality and environmental, commented, "Through Norris Cylinder's Management System, we have proven the ability to comply with the national and international regulations set forth by ABS in the manufacturing of pressure vessels for maritime applications. The high-quality standards set forth by ABS very much mirrors our own level of quality that we strive for when producing each Norris cylinder."
Xiris Automation Introduces PIP Feature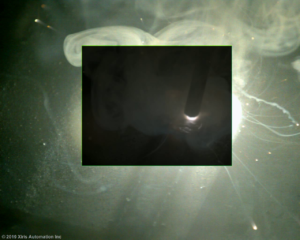 Xiris Automation, Inc. has released an expanded version of WeldStudio, its software utility for controlling and displaying images from weld cameras. The latest version of WeldStudio includes the Picture-in-a-Picture (PIP) feature, a powerful new feature that allows for an inset window to be created in the camera image with different settings from the main camera image.  When implemented, key areas of interest within the inset window can be set up with different contrast levels than the rest of the image, optimizing the inset window for a bright weld arc while its surrounding background can be enhanced to see the darker surrounding features.
The Xiris WeldStudio software includes everything needed to set up, control, display and record video from Xiris XVC weld cameras. The user-friendly interface allows operators to set up and control multiple cameras on any suitable PC running the Windows 7/8/10 operating system.
Abicor Binzel Offering Live 1-on-1 Spool Welding Robot Demonstrations in Houston, Texas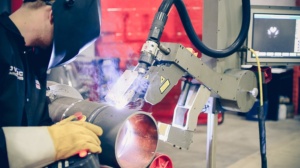 Abicor Binzel has announced a live demo week for the collaborative Spool Welding Robot April 1 – 5 in Houston, Texas as part of its cooperation with Novarc Technologies.
The SWR is a unique, collaborative robot that achieves a 4x increase in pipe welding production, takes up an extremely small footprint and provides unmatched monitoring via its one-of-a-kind NovEye weld monitor camera and NovData production monitoring software.
To reserve a spot or request more information regarding a live 1-on-1 demonstration with the Spool Welding Robot, contact Key Accounts Manager Bill Hall at [email protected] or 214-616-2566.
Wire Wizard Multifunction Wire & Welding Pliers Now Available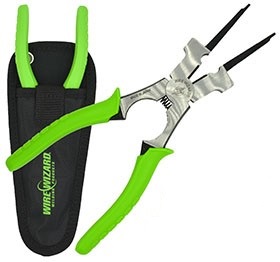 Wire Wizard has introduced Multifunction Wire & Welding Pliers. These heavy-duty pliers are designed for use with MIG welding guns and the wire delivery system. The pliers feature rounded tips for sharply bending wire for easy feeding through Wire Guide Modules and the rest of the wire delivery system. Additionally, they serve as an indispensable welding tool for servicing and maintaining welding consumables and removing spatter build-up. Manufactured from heavy duty chrome vanadium, they are built to last in a tough industrial environment and include a convenient belt pouch.
Ratermann Introduces New Arctic Fox 3000L VHP Horizontal Tank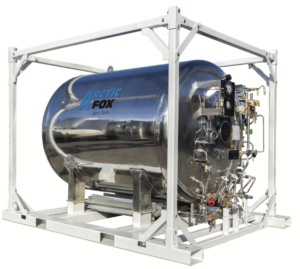 Ratermann Manufacturing has introduced a new Arctic Fox 3000L VHP horizontal tank that includes all of the same performance features as their 3000L vertical model, with top and bottom fill capabilities.
This horizontal tank is ideal for use in cities that have certain height restriction codes. It features a removable outer frame, is forklift accessible from all sides and includes lifting eyes for crane placement. Preinstalled pipe-away adaptors make it ideal for indoor applications and it includes a ½" auxiliary liquid port that can be used for cryotherapy applications. Certification for medical oxygen is available as an added option.