Computers Unlimited Adds New Features to TIMS Assistant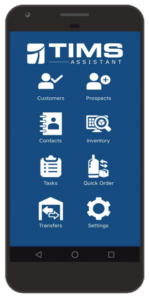 Computers Unlimited has added new features to its TIMS Assistant mobile application, which gives sales staff the ability to meet the needs of customers on the spot and provides an up-to-the-minute link with TIMS Core back at the office. The new features include the following:
Open Orders & Quotes — Convert quotes into orders with a single click. View and make changes to existing orders and quotes, including notes and order comments.
Contract Pricing — Review individual contract prices and terms quickly and easily. No more guessing about specific pricing agreements for each customer.
Transfers — Create new warehouse transfer orders on the fly or process existing transfers in the queue. Coming soon!