Computers Unlimited Unveils New Contract Campaign Manager Component to TIMS Software
Computers Unlimited has recently launched TIMS Contract Campaign Manager, designed to simplify contract price updates for gases, cylinder rent and hardgoods. With TIMS Contract Campaign Manager, the process of creating, reviewing and publishing contract prices is accomplished in three paperless steps:
(1) Determine price contracts to update and a desired revenue goal to reach.
(2) Review and edit price contract amounts one by one or as a group.
(3) Turn contracts over to management for approval and publication with a single click.
"It's all about streamlining processes and making smarter decisions using metrics," said president David Schaer. "The new Contract Campaign Manager makes it easier than ever to forecast the revenue impact of a proposed contract price increase with the flexibility to determine how best to allocate the rate increase across the customer base. We believe we hit a homerun for our customers with this one."
Lincoln Electric Releases New Flextec 500X Multi-Process Welder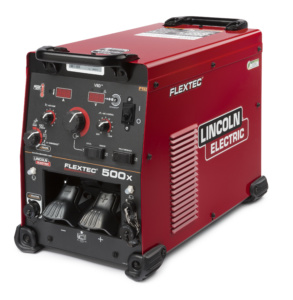 Lincoln Electric has released a new Flextec 500X multi-process welder. Rugged enough for heavy-duty indoor and outdoor applications, it supports multiple weld processes including GMAW, GTAW, SMAW, FCAW and CAC-A. Flextec welders can be used with nearly all Lincoln Electric wire feeders due to available feeder communication connections.
Basic pulse MIG capability is standard on the Flextec 500X, including weld modes for carbon steel, stainless steel, aluminum and metalcore electrodes, with optimized stick welding for both cellulosic and low-hydrogen electrodes. It's also enabled with Arclink technology to provide synergic pulse modes. Additional features include:
Touch-start TIG for easy, contamination-free starts without high frequency
IP 23 rating for outdoor environments such as construction sites and shipyards
Desert Duty rated for operation in the harshest environments (up to 55°C)
Durable trayed and potted PC boards for electronics protection
CrossLinc Technology allows control of the machine from hundreds of feet away without a control cable
Hypertherm Announces Update to ProNest CAD/CAM Software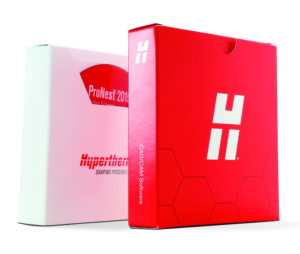 Hypertherm has announced a minor version update to ProNest 2019, its advanced CAD/CAM nesting software for automated cutting. This new release contains targeted features and enhancements designed to make customers more efficient and profitable. New features include:
PDF import so programmers and operators can directly import vector-based PDF files such as engineering drawings or specification sheets, eliminating the need for separate .dxf and .dwg files to make the importing of parts and job quoting easier and faster.
Scribe text additions that make it possible to automatically mark parts during import with unique identifying information such as a part name, customer name or work order number.
Reposition work zones allows parts to span multiple work zones in a single nest as reposition machines can now cut parts in sections, beginning the cut in one work zone before repositioning and completing the cut in another zone.
"These feature additions incorporate feedback directly from our customer base, providing users with the specific tools they need to increase both productivity and profitability," said Tom Stillwell, marketing project manager for Hypertherm CAD/CAM software products. "At the same time, the software remains easy to use with a highly intuitive user interface that benefits both new and experienced users."
Transmet Introduces ZA4 Blasting Media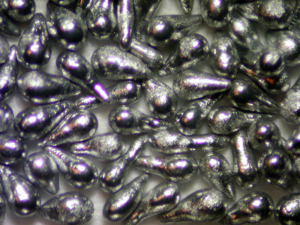 Transmet Corporation has introduced Cast Zinc Blasting Shot ZA4. "The ZA4 Cast Zinc Shot effectively removes paint from cylinders and provides a bright and consistent finish without causing any damage to the cylinders or threads," said Bob Kaynes, Transmet's key account manager. ZA4 can be used in any blasting equipment where the media is captured and reused such as blasting cabinets, in-line blasting machines, spin blasters, blast rooms and tumble blasters. It works well in centrifugal wheel blast, suction air and pressure blast applications. Some of the other advantages of ZA4 include the following:
ZA4 Cast Zinc Shot has a similar blasting energy to steel shot, but because zinc is a softer and more ductile metal, it will not damage the equipment or substrate.
The use of zinc shot provides temporary rust protection, so cylinders do not have to be repainted the same day they're blasted.
ZA4 Cast Zinc Shot generates far less dust than steel blasting media, and what little dust it does generate is recyclable. This reduces disposal costs, with some recyclers even paying users for zinc dust.
While ZA4 costs more per pound than traditional media, less of the media is required, and additional money is saved in reduced equipment repairs and considerably lower freight costs.
Xiris Adds New Web Page Designed for Weld Educators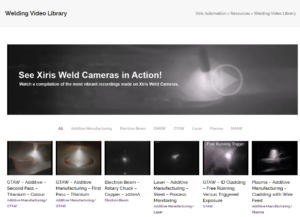 Xiris had added a new web page designed for weld educators. This page provides instructors with access to all of Xiris' relevant resources, including whitepapers and their weld video library with over 300 videos.
Weld cameras are an excellent solution to overcome the limitations of traditional welding education by allowing students to watch welding lessons without having to crowd around the instructor. Xiris' Weld Cameras with High Dynamic Range technology capture details of the welding process in one clear image, providing ongoing content for high-quality weld instruction. The Weld Cameras for Educators page can be found at www.xiris.com/resources/resources-educators/.