A-L Compressed Gases Hosts Miller Roadshow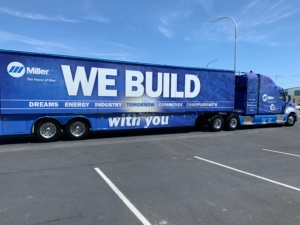 A-L Compressed Gases hosted the Miller Roadshow on Tuesday, June 25, and Wednesday, June 26, at their Pasco, Washington, and Spokane, Washington, locations respectively. The event ran each day from 9:00 a.m. – 3:00 p.m. Attendees were treated to a free hot dog and hamburger lunch.
Miller Electric brought their Roadshow semi-truck with several different machines set up for customers to demo. Attendees were able to weld their own A-L or Miller Electric hitch covers to bring home as a souvenir.
A-L also had Metabo, Magna Lift and Falltech reps on hand with booths set up to demo their products. Miller had kiosks set up where those in attendance could enter to win a Miller welder or Digital Elite helmet. Both locations also held a drawing where attendees could win a Miller T94 welding hood.
In addition to customers, 28 local children from the Tri-Tech Skills Center in Kennewick, Washington, were lucky enough to have their teacher, Gina Cutts, bring them on a field trip. Lunch was provided to each student in attendance.
 "It is events like the Miller Roadshow and our close partnerships with our vendors that make a small company like A-L Compressed Gases successful," said A-L Compressed Gas Vice President of Sales Clinton Bush. "It takes a lot of time and resources to put something like this together, but in the end, it is definitely worth it.  We recently received the ITW Portfolio Level Achievement Award for our efforts as a distributor of Miller, Hobart, and Bernard."
To view more photos from this two-day event, click here.
Airweld Receives Messer Centurion Award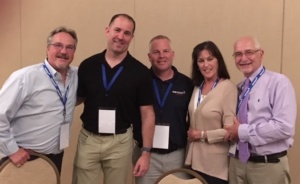 Airweld was presented with the Messer Centurion Award at the Messer Distributor Group's (MDG) annual meeting June 3 in Louisville, Kentucky. The award recognizes Airweld's 102 years of commitment and dedication to the gases and welding supply industry.
"I've been blessed to spend more than 48 years offering solutions and top service to our customer partners," said Airweld CEO John Zak, Sr. "I love this business and the cherished friends I have made along the way."
John's son and Airweld CFO, John Zak, Jr., said, "This award is significant because it entails so many people with so many relationships among customers and suppliers over a very long time period. What this means to me is that I had better keep it going!"
Airweld President Eric Lundquist praised long-standing relationships with vendor partners. "Our success is predicated on our partner's responsiveness to our needs and that of our customers," he pointed out.
Airweld Vice President and former GAWDA President Tom Biedermann added, "In my 42 years with the organization, I have witnessed positive changes and tremendous growth. I am pleased that my son, Zach, has joined the organization and is carrying on the tradition."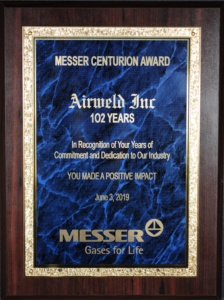 Lincoln Electric Completes Purchase of the Controlling Stake in Askaynak
Lincoln Electric Holdings, Inc. announced it has completed the purchase of the controlling stake of Kaynak Teknigi Sanayi ve Ticaret A.S. ("Askaynak") to advance Lincoln Electric's regional growth strategy in Europe, the Middle East and Africa.
"We are pleased to welcome the Askaynak team into Lincoln Electric," said Christopher L. Mapes, Chairman, President and Chief Executive Officer of Lincoln Electric. "Askaynak strengthens our position in the region and as one team; we will serve our customers with innovative solutions, superior service, and deliver operational excellence."
As previously disclosed, Askaynak is located in Turkey and is the country's leading supplier and manufacturer of welding consumables, arc welding equipment, including plasma and oxy-fuel cutting equipment, and robotic welding systems. Askaynak generates approximately USD $70 million in annual revenue.
Terms of the transaction were not disclosed.

Central Welding Supply Participates in Back to School Shoe Giveaway
Central Welding Supply in Wasilla, Alaska, is a participating sponsor in Northgate, Alaska's, Back to School Shoe Giveaway event for 2019. The event takes place on July 27 from 11:00 a.m. – 4:00 p.m. Students from grade K-12 are eligible but must pre-register and be present at the event to be guaranteed shoes. Admission to the event is free and children must be accompanied by adults. The event features fun for the whole family with activities including: bounce houses, face painting, balloon animals, dunk tank, prize giveaways and much more. For more information about the event or to register, click here.
Coastal Welding Supply Hosts Area AG and Welding Instructors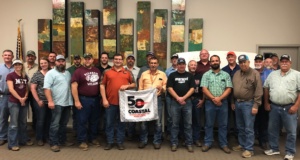 More than 18 area high schools and vocational centers across southeast Texas attended the annual "Emerging Technology in Metal Fabrication" workshop at Coastal Welding Supply's Corporate training facility and Welding Lab in Beaumont, Texas. Each year, Coastal's Educational Representative and longtime Coastal salesman, Louis Fontenot, invites AG teachers and welding instructors to spend the day learning about new advancements in welding equipment, power tools, safety supplies and gases from industry manufacturing leaders. The event also included hands on training with new products, lunch and vendor door prizes.

Airgas Recognizes Award Winners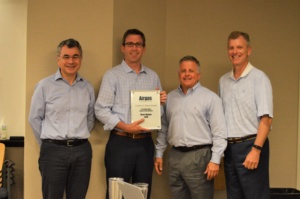 Each year, Airgas recognizes outstanding associates who go above and beyond in their work to bring the company to new heights, make a difference and innovate within the business with Airgas' top honors: the Scott Melman and Gordon L. Keen awards.
Brian Skellan, Assistant Vice President – Corporate Development is the Gordon. L. Keen Award winner for helping Airgas grow through acquisition and innovation.
Dave Schaffer, Weld Process Specialist at Airgas East Region was the Scott Melman Award winner for displaying his professionalism, perseverance, enthusiasm, energy, a sense of humor and the courage to speak up and make a difference.
These awards are a tremendous honor, and Airgas is proud to recognize them for their hard work and dedication to the company.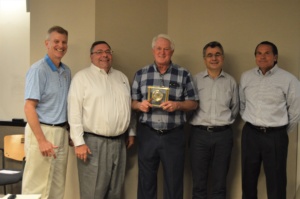 Weldstar Employees Celebrate Milestones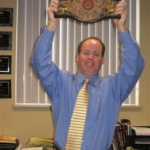 Weldstar recognized Joe Winkle, COO and Owner of Weldstar, and Gary Soris, Techical Rep, for celebrating milestone anniversaries. Joe celebrated his 35 year anniversary with the company on June 1 and Gary celebrated his 37 year anniversary on June 28. Congratulations to Joe and Gary.
WESCO Gas & Welding Supply Chairman Recognized With WAR Leadership Award
Ron Pierce, Chairman of WESCO Gas & Welding Supply, Inc, received the WAR Leadership Award in recognition of his outstanding service to the American Welding Society Foundation.

IN MEMORIAM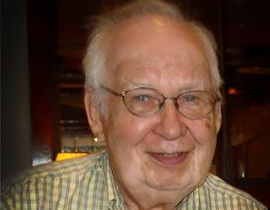 Theodore A. Krupnicki passed away on June 2, 2019 of natural causes. Ted was the patriarch of the Krupnicki family and Mahany Welding Supply.
Ted was born and raised on a farm in Wyoming County, NY. He served his country in World War II as a member of the US Army, stationed in the Philippines. Upon returning from the war, he moved to Rochester and took a job with Mahany Welding Supply. In 1959 he purchased the company.
For 37 years Ted was the owner and President of Mahany Welding Supply and worked there a total of 65 years. He loved the welding industry, particularly new technology. He was well-known and revered for his problem solving skills, relishing opportunities to help make his customers more profitable.
His warm nature, generosity and ability to tell a joke endeared him to all who knew him. Years after his retirement, customers continued to ask about him and comment on how much he was liked. His business philosophy of "we don't have customers, we have friends who buy from us" is embedded in the culture of Mahany Welding Supply and a key component of the company's continued success.