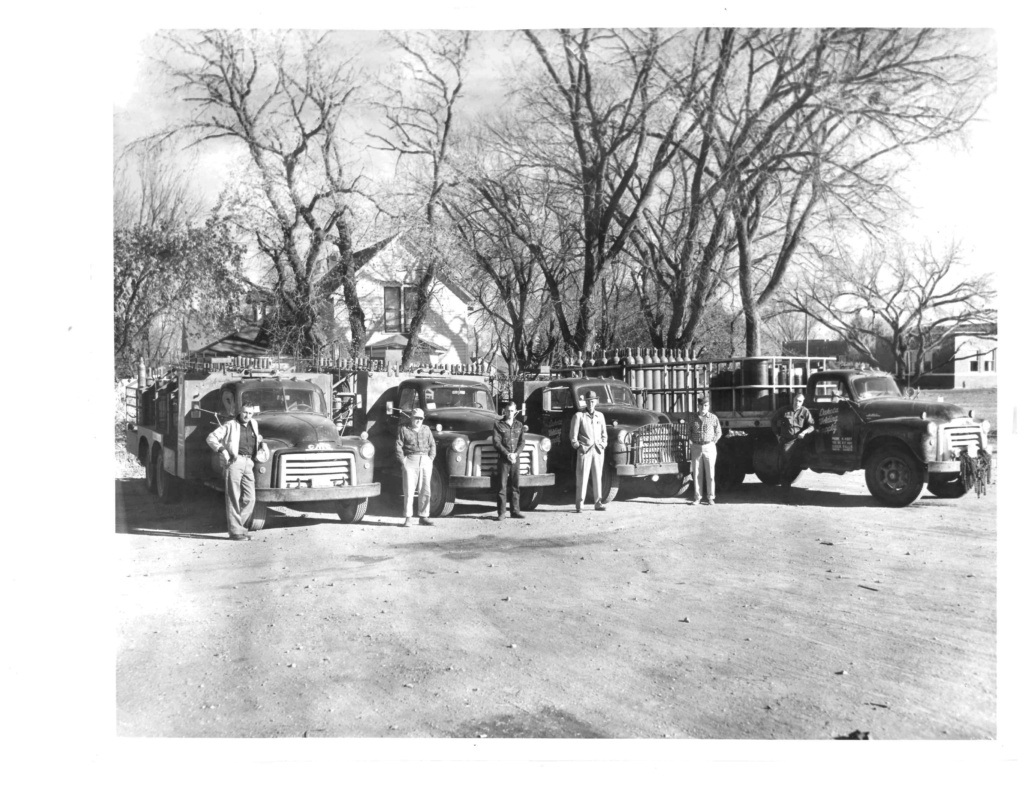 The history of A-OX Welding Supply Company can be traced back to two separate companies: Dakota Welding Supply, which was founded in eastern South Dakota in 1944, and A&B Welding Supply, which was founded in 1959 by Harold and Bob Elliott in western South Dakota. Harold was a traveling welder and, after trouble finding a secure source of wire as he worked around the country, he finally decided to start his own company.  He founded A&B from his home garage with his son, Bob, and his son Don later joined the company in 1961.  In 1964 they bought Dakota Welding Supply, which had three locations in Watertown, Sioux Falls, and Huron.
In 1994, Dakota Welding changed its name to A-OX Welding Supply Co.  Harold's grandsons Tom and Michael Elliott are now the majority owners of the two companies, A&B and A-OX.  Some of Harold's great-grandchildren are also now part owners and work at A-OX.
Today, A-OX employs 67 people and has filling locations in Sioux Falls and Rapid City, six branches located in Watertown, Huron, Mitchell, Yankton, Sioux City, Iowa, and Fargo, North Dakota. The company also has 42 authorized resellers in South Dakota, North Dakota, Minnesota, Iowa and Nebraska.
Says A-OX CTO/Business Development Manager Trenton Elliott, "Our successful history has been rooted in our drive for innovation and independence.  We plan to keep our eyes on the future through these driving forces for the next ten years.  With the fourth generation of our family working at the company, we look back to our elders for advice and we think our grandfather (Don Elliott, 86 years old) was wise to say, 'Everything changes with more knowledge.'"
He continues, "Our family is very humbled to reach this milestone and give special thanks to our customers, vendors, and most importantly all those that have worked at A-OX over the many years to help us reach this point.  Without all those people we would not be here to talk about celebrating 75 years.  We are looking forward to the next 75 years!"
For more great content like this, sign up to receive the GAWDA Connection, which goes out on the 1st and 15th of every month. Click here to see a recent issue of the GAWDA Connection.