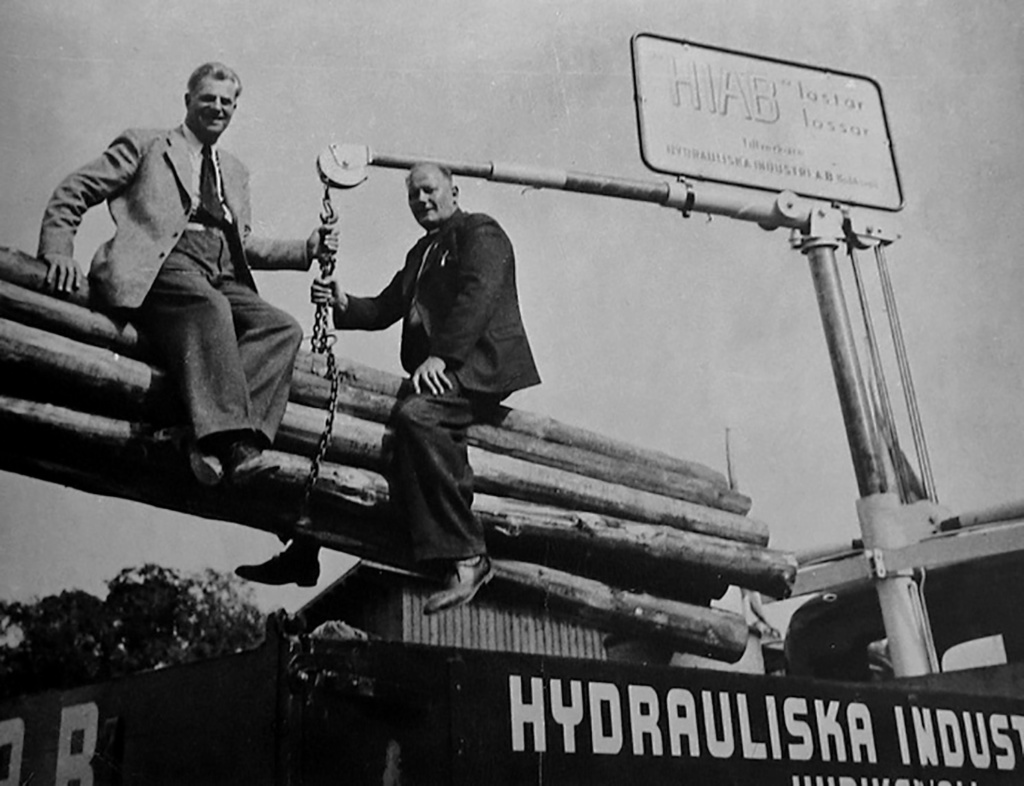 "Necessity is the mother of all invention," says HIAB USA Vice President of Sales and Service Barry McGrane.
Three-quarters of a century ago, deep in the forests of Sweden, a ski manufacturer named Eric Sundin needed a solution to simplify the loading and unloading of wood. Sundin designed a hydraulic crane that cleverly used his truck's engine for power to load the wood.
"He didn't realize it at the time, but he had just created a device that has driven a 75 year industry," McGrane says.
Seeing the potential of this new invention, Sundin started Hydrauliska Industri AB. His innovation would soon change how load handling was done all over the world, and his business would ultimately become known by its initials: HIAB.
Today, HIAB is a global manufacturer with a presence in 120 countries and manufacturing sites in six different countries. The company employs nearly 4,000 people worldwide.
"We have grown both organically and through acquisitions for the past 75 years," says McGrane.
With its U.S. National Support Center located in Perrysburg, Ohio, HIAB aims to be a customer-centric business partner in all of its prioritized markets and segments. The company's main areas of focus include: enabling productivity and digital innovation to improve customer efficiency, excelling in aftersales service and support with hundreds of service professionals across the U.S. and ensuring the customer has a superior experience through sales, engineering to final product delivery.
The company is driven by its mission statement, "We keep everyday life moving by unlocking the full potential of load handling in our customers' businesses," and vision statement, "To be the number one partner in global on-road load handling, inspiring and shaping the industry."
To fulfill these goals, HIAB's innovation is customer driven.
"We pride ourselves on our customer focus," says McGrane. "Our innovation is driven by the customer. It's not us deciding what the market needs. It's the market telling us what their challenges and pain points are."
For more great content like this, sign up to receive the GAWDA Connection, which goes out on the 1st and 15th of every month. Click here to see a recent issue of the GAWDA Connection.