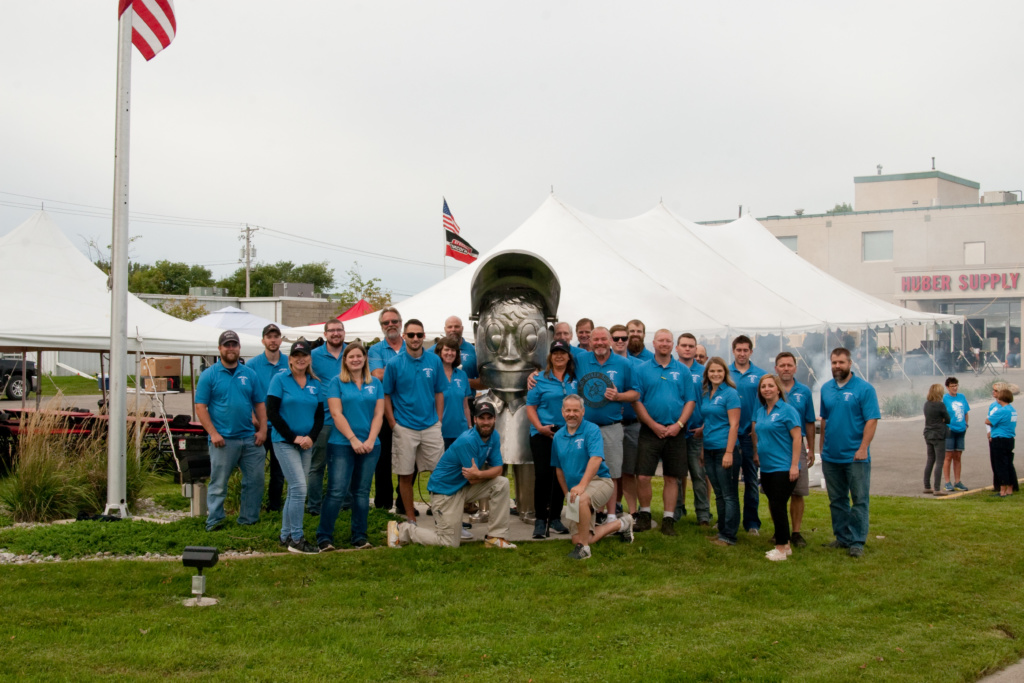 A boat's engine problems laid the unlikely foundation of Huber Supply Company. Elmer Smith was on a boat trip on Lake Erie one weekend when his boat developed engine trouble. He was stranded at a boat works outside of Port Clinton, Ohio, that wouldn't be open until the following Monday. However, Nelson Schmidt, who was the son of the owner of the boat shop, worked all day and night to help get Smith's boat up and running. Elmer was so impressed that he told Nelson that if he was ever in Minneapolis looking for work as a welder to look him up. As fate would have it, Schmidt did just that.
Smith hired Schmidt as a salesperson when Schmidt moved up to Minneapolis. Fate struck again when Schmidt found a room at George Huber's grandmother's house just blocks away from the Smith Equipment Plant. George and Nelson became quick friends and began to talk of starting their own oxygen-acetylene supply route together.
In the summer of 1939, George and Nelson began securing oxygen and acetylene and lining up customers for a route starting in southern Minnesota.
After a route early in the company's history, George stopped to fuel his truck and found out the news that Nelson had been killed in a car accident. Nelson was a major supporter of the welding business. He bank-rolled the project and kicked in $25 per week to keep food on the table at George's house. When George's folks came to the funeral, George had to borrow money from his dad to keep the new business going. After his first month in business, George had cleared $50. Though he lost a friend and business partner, he was very happy with the business's success.
Fast-forward 80 years and Huber has continued that legacy of considering the customer as a partner.
"We have continually invested in new product segments and services," says Rodney Huber, President of Huber Supply. "We just started filling our own propane and invested in a UE machine to bring cylinder service back in house. This past year we invested in our own bulk trucks to simplify the bulk delivery process. We also implemented bar code tracking on all our cylinders about 2 years ago."
Today, the company has grown to three locations and 30 employees and has an online retail presence at weldingoutfitter.com.
"Ten years from now, we hope to double our size in sales and locations," Huber says. "The third and fourth generation are both very involved currently in the business and we are hoping to continue to carry the company onward based on the same family-owned-and-operated philosophies our customers have come to expect."
For more great content like this, sign up to receive the GAWDA Connection, which goes out on the 1st and 15th of every month. Click here to see a recent issue of the GAWDA Connection.