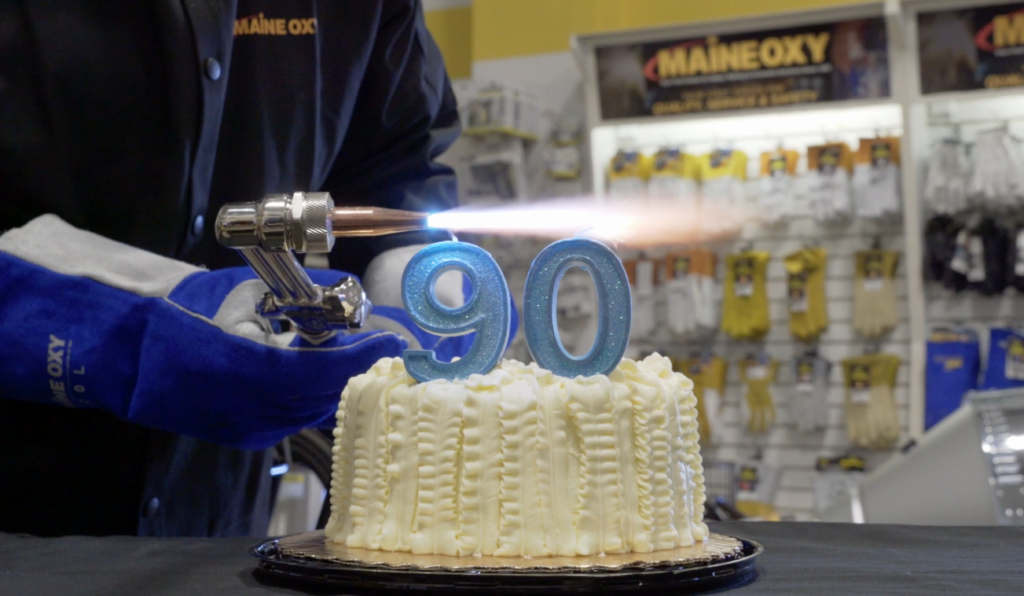 Maine Oxy-Acetylene Supply Company was founded in 1929 in Auburn, Maine, by Joseph W. Albiston under the name Maine Gas Service. The company provided sales and service to home propane customers. Throughout its history, Maine Oxy has been dedicated to providing quality products at competitive prices, superior safety solutions and exceptional customer service. Since its founding, the company has expanded outside of Auburn to include several locations in New Hampshire, Massachusetts, Connecticut and Vermont. In 2015, Maine Oxy acquired three locations in Canada, under the name VAC Oxy. In total, the company now operates 19 retail locations throughout New England and Canada, with a total of 204 employees.
"Technology has been the biggest change from when we started," says Dan Guerin, president and CEO of Maine Oxy. "Not just for us but for all businesses. That's why we're always looking for ways to improve what we do, which helps save time and money for us, as well as for our valued customers."
That drive toward improvement and efficiency has been especially prevalent since Guerin and Bryan Gentry purchased the company in 2012. Between the two, they have more than 70 years of experience in the gases and welding industry.
In 2018, the company began a rebranding process, called the Quality, Service & Safety Campaign.
"We realized that Maine Oxy will never be the only choice for our customers, but we can be the first choice," says Diana Picavet, marketing manager. "We can't control the weather. We can't control what our competitors do, and we can't control economic trends.  As we look to the future, the company must focus on things it CAN control: Quality Product, Customer Service and Safety, not only for our customers, but for our employees as well. Quality, Service & Safety is considered in every decision the Maine Oxy Management Team makes. It is this vision, focus and commitment to customers, employees and our local communities that will propel Maine Oxy to its 100th Anniversary and beyond."
To celebrate its 90th anniversary, the company debuted a special anniversary logo and have been running special "anniversary pricing" deals throughout the year. The company has also held customer appreciation days at several of its locations, including one at the Auburn headquarters planned for October.
For more great content like this, sign up to receive the GAWDA Connection, which goes out on the 1st and 15th of every month. Click here to see a recent issue of the GAWDA Connection.