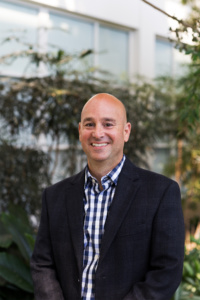 Beginning in 1959, a group of stake holders launched the North American Sales Company [Nasco] with a primary focus to serve the welding industry. Years later and several states away Oklahoma Rig & Supply [ORS] was founded with a mission to provide products supporting the industrial and oilfield industries. The two wholesale companies merged in 2003 forming ORS Nasco and positioning the master distribution company for strategic growth through geographic expansion and product diversification.
Throughout its 60 years, ORS Nasco has adapted to evolving business environments and technology advancements contributing to the success in supply chain. "We strive to streamline the entire purchasing cycle for our customers, which results in reduced working capital and allows them to focus on running their businesses more effectively," says Chris Kempa, president, ORS Nasco. "We sell exclusively to our partners, our distributor customers and provide world-class wholesale supply – all in a one-stop shop."
As a leader in master distribution, ORS Nasco leverages over 500 associates and 16 strategically located distribution centers across the U.S. and internationally to extend its manufacturer relationships to support its distribution partners businesses.  ORS Nasco continues to invest in its people, logistical, digital and analytical capabilities to effectively adapt to the market and ever-changing landscape.
This year ORS Nasco donated to Workshops for Warriors, a nonprofit school that trains, certifies and helps place veterans, wounded warriors and transitioning service members into advanced manufacturing careers. "We are honored to support our veterans with an opportunity to learn new skills and contribute to an organization making an impact on people's lives," said Kempa. "The foundation of what Workshops for Warriors does for veterans and the welding community is core to our business. We are committed to supporting the welding industry and have been for 60 years."
"At the end of the day, we would not be where we are without the support of our internal and external partners over the years. We are thankful the value ORS Nasco provides is recognized in this expansive market," concludes Kempa.
For more great content like this, sign up to receive the GAWDA Connection, which goes out on the 1st and 15th of every month. Click here to see a recent issue of the GAWDA Connection.