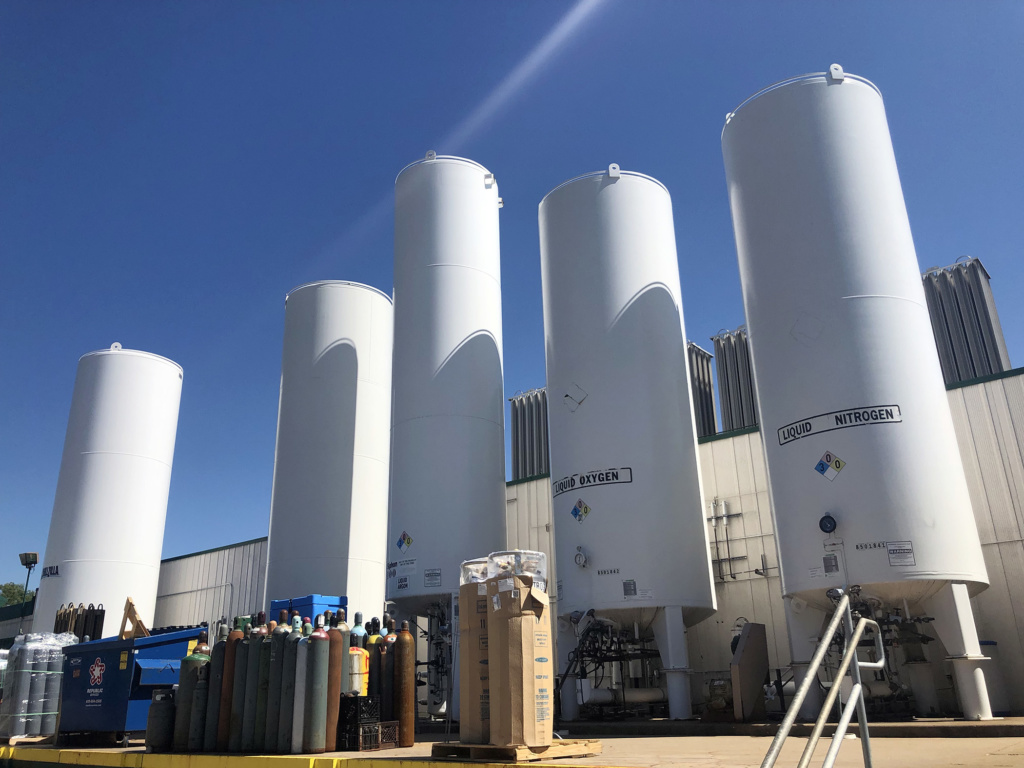 Oxygen Service Company was founded in 1959 by Bill Huber and Bill Lund. The company was originally called Wagner Welding before changing its name to Oxygen Service Company in 1965. One of the company's most important moments came in 1993, when Bill and Bill decided to sell the business to its employees and Oxygen Service Company became a 100% employee-owned company.
"Bill and Bill really felt that they had dedicated employees that they wanted to reward for their dedication," says Oxygen Service Company President and CEO Ryan Diekow. "They said, 'You helped us build this and we want to reward you for that.' While Bill Huber has since passed away, Bill Lund still comes in and he's so proud of this company, even though he hasn't been an owner for 26 years."
Today, Oxygen Service Company has four locations. In recent years, the company has increased its growth strategy with the opening of its third location in Wilmar, Minnesota, in 2013, the opening of an automation center in 2018 and the opening of its Duluth, Minnesota location in 2018.
"When a customer calls in and is talking to a customer service rep or one of our route drivers, they're dealing with an owner," Diekow says. "No matter what interaction you have at our company, the customer is always dealing with an owner. And we've found that by instilling those values in our employees, they treat every customer like it's their customer. Nobody is just coming in to collect a paycheck here; our people really believe in what we do and that's a big part of our culture."
Last year, that ownership mentality was recognized with two awards. Oxygen Service Company was named the 2018 ESOP Company of the Year by the MN/Dakotas ESOP Chapter and also won a national award for Communication Excellence Regarding ESOPs.
"We're so proud to be members of this industry and to be celebrating our 60th year," Diekow says. "We have so much respect for the companies who have charted the path in front of us and are humbled to be a part of the story and the legacy in our industry."
For more great content like this, sign up to receive the GAWDA Connection, which goes out on the 1st and 15th of every month. Click here to see a recent issue of the GAWDA Connection.