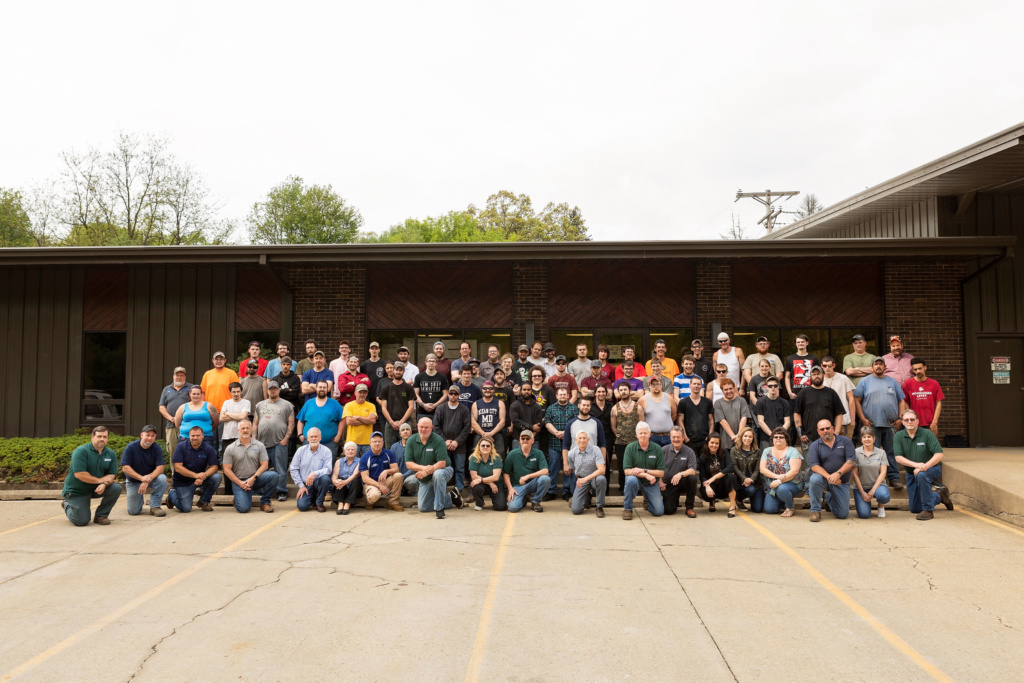 Robert Norman Goss founded R.N. Goss Gas Products during the Great Depression in 1934 in Oil City, Pennsylvania. Just one year prior, unemployment had risen from 3% to 25% of the nation's workforce.
The original site of Goss Gas was on Seventh Street in Oil City. At the time, no propane or welding cylinders were filled on site. Goss Gas moved to its current location in Reno, Pennsylvania in 1960, shortly after N. Grant Goss joined his brother in business. Together, they operated Goss Gas until the early 1970s.
The third generation of the family joined the business in 1974, when, just out of college, Dave Goss returned to Oil City to help in the family business.
"I didn't really have a plan after college, but circumstances intervened," says Dave. He came home at the time to assist the business and never left.
Dave eventually became the owner of the company and in 2018, the fourth generation of the family joined Goss Gas as Dave's daughter, Monika Goss, joined the company, serving as the purchasing and inventory manager.
"Distribution of compressed gases is a heavily geographically dependent operation and there has always been a local need for this type of supply business in our area," Dave says. "Our size and ability to really focus on our customers' needs allow us to service the rural market more effectively than larger distributors.
Goss Gas Products is part of a family of related businesses that includes RenovEx and Provanta, both of which focus on propane. Between the three companies, more than 100 local people are employed.
For more great content like this, sign up to receive the GAWDA Connection, which goes out on the 1st and 15th of every month. Click here to see a recent issue of the GAWDA Connection.