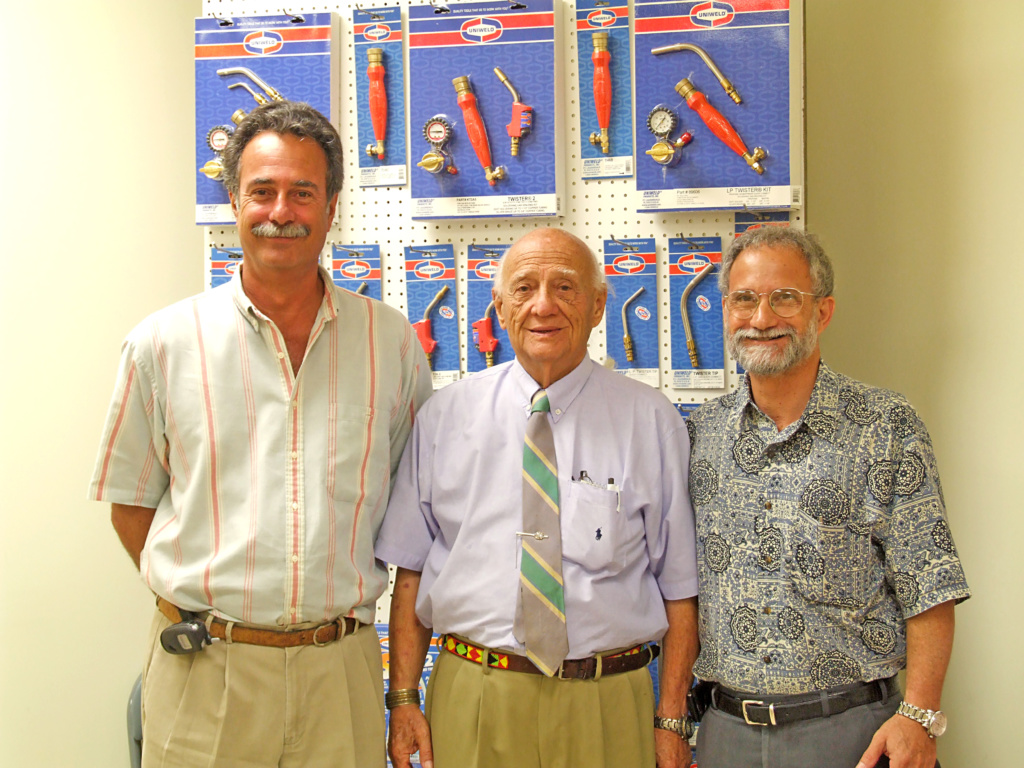 David S. Pearl, Sr. opened Uniweld Products, Inc. in 1949 in Fort Lauderdale, Florida. Pearl, who was originally from Pittsburgh but was stationed in Fort Lauderdale in the U.S. Navy, purchased farmland in the Dania Beach area and used the original farmhouse as the first Uniweld factory, manufacturing torches and regulators. Today, the company remains a USA manufacturer located in Fort Lauderdale but have since vastly outgrown that original farmhouse and operate out of a 100,000 sq. ft. facility as one of the major manufacturers in the welding, HVAC/R, plumbing and alloy markets.
Even as the company has grown and evolved, though, it remains true to its roots as a family-owned company. The concept of family has filtered down to each employee, as the company is now in its second-generation of family ownership with David S. Pearl II serving as president and Douglas B. Pearl as executive vice president.
"We have employees who have been with us for more than 40 years," says Douglas Pearl. "Our pride is our employees and our quality. We are proud of the fact that we respond quickly to a market, we develop new products and we can find a home for them. We have spread into different markets since our founding, as the welding industry has truly evolved since 1949."
A watershed moment in the company's history took place in 1999, as a massive fire reduced half of the company's operation to rubble.
"The fire burnt up all of our offices and all of our raw material and half our machines, but didn't touch our assembly area or finished goods inventory," says Douglas. "We lost all of our digitized records. We had so many good, honest customers and even competitors who helped us out."
With the help of its devoted staff, customers and even local competitors, the company was able to start shipping products and making sales and customer service calls within the week. Despite these massive challenges, the company was able to rebuild and survive.
"We never laid off a single employee during that time," Douglas says. "We survived it with the help of our great employees."
Now, 20 years after an event that could have crippled the company, Uniweld is thriving as it celebrates its 70th anniversary in 2019.
For more great content like this, sign up to receive the GAWDA Connection, which goes out on the 1st and 15th of every month. Click here to see a recent issue of the GAWDA Connection.